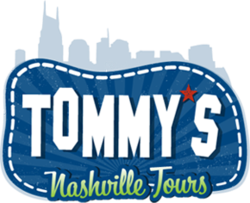 Customers are getting truly authentic Nashville tour from a local boy, with a comical twist.
Nashville, Tenn. (PRWEB) June 05, 2013
Nashville comedian Tommy Garmon, owner and operator of Tommy's Nashville Tours, is proud to announce the launch of his brand new website. Reorganized with updated navigation, along with comprehensive information on tour highlights, the new website stands as a valuable resource for visitors to Nashville and resident alike. The website upgrade also unveiled a completely reconstructed design incorporating a vibrant color scheme with an entertaining theme.
"Our older website did not really send across the message we wanted to – that we offer visitors a fun, entertaining, and most of all, unique Nashville tour experience," stated Garmon. "The goal of the new website was to better communicate what sets the Tommy's Tours experience apart. Customers are getting truly authentic Nashville tour from a local boy, with a comical twist."
The new website embodies the colorful personality of the tour's host. On each page visitors are provided with useful information in a charming and delightful way only Garmon himself could match. Without spilling too many of the beans, the website also includes an image gallery featuring high-definition photos of some of the tours top spots. Part of the new website build also included buttons to the Nashville tour guide's social media pages. Visitors can easily link to Tommy's Nashville Tours Facebook page and Twitter profile, as well as their YouTube channel.
As one of the Nashville area's most highly and often ranked tours, the website also features plenty of testimonials from past visitors, along with a live feed of their TripAdvisor reviews.
For more information about Tommy's Nashville Tours or to view schedules, visit their brand new website or call 615-335-2863. Interested parties can also connect with Garmon directly via the online contact form found on the website or by emailing, info(at)tommysnashvilletours(dot)com.