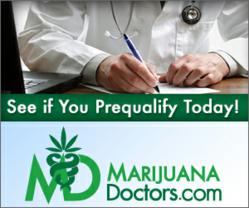 "Our company has been longing for a legitimate physician in the Washington D.C. area for quite some time now. With the addition of the Institute of Multidimensional Medicine to our family, we cannot wait to help the many patients who deserve compassion."
(PRWEB) June 05, 2013
Since 2008, the Institute of Multidimensional Medicine PLLC & Medical Spa has been providing Washington D.C. patients with the best in integrative, complementary, and alternative products and medical services. This practice implements the fundamental science of western medicine with a holistic approach that works hand-in-hand to help a patient achieve optimal wellness.
The practice features an on-hand family physician, naturopathic doctor/ midwife, acupuncturist,physical therapy, on-site laboratory, and a medical staff that spends time to properly educate patients on the benefits of achieving optimal wellness.
Instead of treating symptoms as most healthcare facilities tend to do, the Institute of Multidimensional Medicine diagnoses and treats the root cause of the problem. The practice is best-described as having a patient-centered approach to healthcare services and can be considered a true innovator in the medical health industry.
The Institute of Multidimensional Medicine PLLC has most recently opened its Multidimensional Medical Spa where they offer skin care, massages, infrared sauna, detoxification, and colon hydrotherapy. This isn't your typical day spa The Institute of Multidimensional Medicine Spa is well appointed with Persian rugs, handmade furniture from Africa, and the best products.
It must be noted that this location extends it services to all residents who reside in the Georgetown area. As a clinic, this location will continue to cater to an already bolstered clientele base and expand to implement more of a community based approach.
The Institute of Multidimensional Medicine is a compassionate clinic that represents the MarijuanaDoctors business standards with the utmost pride, and for that reason MarijuanaDoctors is proud to welcome this location to such a network.
The future appears bright for both MarijuanaDoctors and the Institute of Multidimensional Medicine. By providing the most deserving individuals in the District of Columbia region with compassionate healthcare services, both entities are solidifying their role as key contributors to the medical marijuana industry. By going above and beyond for the individuals who matter most, the patients, each are further distancing the medical marijuana industry out of that functional grey area that should not exist.