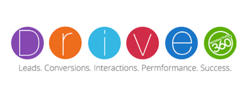 Amarillo, TX (PRWEB) June 04, 2013
Interactive 360, Inc. recently welcomed Landis Martin as their new National Marketing Director. She will oversee the Marketing Department as well as become an important liaison between Interactive 360, Inc. and their valued clients to help them understand the impact of digital marketing on their businesses. She brings with her over 15 years of experience in the automotive industry that ranges from dealership management software sales to automotive digital marketing management. Interactive 360, Inc. has welcomed Landis and looks forward to further growth with the addition of her talents.
Landis started her career in the automotive industry as an inside sales representative for an auto dealership management software company. From there she advanced within the company to the position of Marketing Representative and was eventually promoted to Supervisor of the Marketing Team. Her last position was that of a Regional Interactive Marketing Manager for a Gulf State region private distributor. She developed strategies for paid search, online display advertising, reputation management, social media and digital dealer development. Her attention to detail and natural talent for interpersonal communication allows her to help clients understand the power and importance of digital marketing.
Rick McLey, Interactive 360, Inc. CEO explains that "Successful web-based marketing is dependent on planning, monitoring and ongoing improvement." As leader of the Marketing Department, Landis will be able to apply her knowledge to help the Marketing Team continue to improve internally as well as improve the products and services that Interactive 360, Inc. provides their clients. For more information on what Interactive 360, Inc. can do to help your digital marketing campaign succeed, please visit their website at Interactive360.com or call them at 888-762-7407 and one of their marketing experts will be happy to assist you.