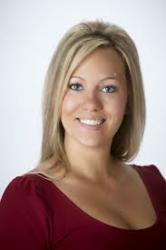 Boise, Idaho (PRWEB) June 05, 2013
Shoppers have had a love and hate relationship with coupons. While some couponers, called expert couponers, thrive and save thousands through coupon usage, others are not quite as lucky. For the rest, coupons are a nuisance which they claim are too hard to obtain and even harder to use properly. In fact, the reason why a large number of shoppers choose to ignore the use of coupons is due to the hardship faced while trying to obtain a discount. However, with the launch of Living On a Coupon, couponers no longer have to fret about the hardships faced during coupon usage.
Living on a Coupon - A More Detailed Look
Using all her couponing expertise, the seasoned couponer Jessica Hacker aims to put forward the importance of coupons in this day and age. These days, shoppers have to make constrained choices simply due to the sky high costs of even the most basic of items. Limited by choice and budgets, shoppers cannot purchase the items that they would otherwise want to. Thus, the buying decisions made do not take into account the quality of the product purchased, as price plays the most important role when individuals wish to purchase a product. Aiming to change all that, Jessica Hacker offers expert help on how to use coupons to their maximum. The services offered all take into account budget constraints and aim to provide professional help so shoppers can obtain insights without denting their pockets.
Further Information Regarding Living on a Coupon
Putting years of her experience in the couponing world, expert couponer Jessica Hacker has created the ultimate source of coupon knowledge. The website, living on a coupon is full of useful tips and tricks that shoppers can use to maximize cost savings and make better buying decisions. For more information, visit http://www.livingonacouponsecrets.com. More information about Jessica Hacker can also be obtained on http://www.livingonacoupon.com.