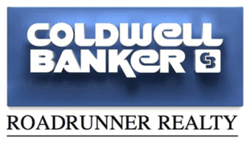 Yucca Valley, CA (PRWEB) June 04, 2013
Coldwell Banker Roadrunner Realty of Yucca Valley recently unveiled their newly redesigned website that makes it easier for clients to find the perfect place to live. The partners of the firm are well known throughout the Yucca Valley area for offering expert and quality real estate services. The newly redesigned website reflects their commitment to giving clients the best service possible. According to a spokesperson at the firm, "We wanted to have a website that presents the services we offer in the best possible way, making it easy for existing and potential clients to find the perfect home, whether they are buying or renting. With this redesigned website we think we've done that."
Visitors to the site will land on a home page that lets them search through MLS listings in Yucca Valley, Joshua Tree, 29 Palms, Pioneertown, and Morongo Valley. There is also a listing for each major service the firm offers along the top search bar and whether visitors are looking to buy a home or looking for relocations services, property management or rentals, the agents at Coldwell Banker Roadrunner Realty can assist you.
Those looking to buy a home have a treasure trove of information on the home page starting with a feature of an area map that pinpoints the most recent listings so visitors to the site can immediately narrow their search to the specific area they would like to live in. The firm covers the areas in and around Yucca Valley including 29 Palms, Joshua Tree, the Morongo Valley and Pioneertown and all recent listing in those areas are reflected on this helpful map.
The site also gives visitors a handy search engine to view properties in the area by type, city, price or size. For home owners who are looking to sell their homes the website offers the unique feature of being able to contact the firm and quickly find out what the value of their home is.
Other features of the redesigned site include an area where visitors can find out about the Roadrunner Realty team and there is even a separate section for those who prefer to rent and need to find that perfect rental property.
To learn more about Coldwell Banker Roadrunner Realty and Yucca Valley Homes for Sale visit their revamped website at http://www.cbroadrunner.com/ or call 888.365.8880 to speak with a firm representative.
###