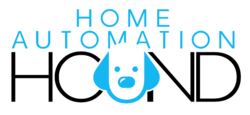 Consultants are a precious resource for navigating the complexities of merging home technologies.
Los Angeles (PRWEB) June 05, 2013
Andrew Southern Consulting (ASC), Process Design Services Group (Process DSG), and Red Five Security have officially joined forces with Home Automation Hound (HAH), an online resource dedicated exclusively to consumer education and comparative analysis among the major home automation systems and professionals in the marketplace. These firms offer a unique variety of consulting services that will help enhance the website's mission to provide home automation consumers with qualified experts to inform and guide their purchasing decisions. "Consultants are a precious resource for navigating the complexities of merging home technologies," said George Borghi, CEO of HAH. "A good consultant will save you money and provide you with a better overall design. We are excited to offer our clients this option."
ASC, a technology consultancy based in New York, is enthusiastic about the partnership. "It's a great fit!" says Andrew Southern, President of ASC. "HAH provides the education and I provide the expert advice."
Red Five Security, based in the DC area, also sees the union as beneficial. "Home Automation Hound is a natural fit for Red Five Security and the unique services we offer," said R. Kris Coleman, President/CEO of Red Five. "Partnering with other industry leaders allows us to focus on our specialty - security solutions - while providing for seamless integration of security into home design and automation projects around the globe. We're excited to expand our work with high-end home automation companies so that our distinct clients will have access to the most innovative design team in the business."
Additionally, Process DSG, based in Paso Robles, CA, shared excitement about joining forces. "Process DSG is now on Home Automation Hound alongside our industry partner Lutron Electronics," shared Kevin Mikelonis, President of Process DSG. "Three industry leaders representing three generations in home automation, delivering wisdom, innovation and relevance to luxury home owners and those who serve them."
These companies now have a 'Consultant' Expert page at HAH where they can add company descriptions, photos, videos, customer reviews, systems supported, licenses/certifications, and contact information. For more information on each company, please refer to the ASC Expert page, Process DSG Expert page, and Red Five Security Expert page at Home Automation Hound.
Having become the #1 search result for "Home Automation Los Angeles", Home Automation Hound continues to expand its marketing services nationally, now including the "Home Automation New York" and "Home Automation Miami" regions. Home Automation Hound's mission is to be a dynamic consumer resource that will grow with the home automation industry. The website aims to raise awareness of home automation in general and give consumers a place to inform their purchase decisions. Browsing the HAH site is a solid first step for consumers who are curious about or excited by home automation systems, products, and professionals. As Home Automation Hound continues to disseminate valuable, objective consumer-centric information and raise the awareness of the industry as a whole, everyone benefits.
About Home Automation Hound
Home Automation Hound is the first comprehensive and impartial website for learning about home automation, comparing products, and searching for trained and certified integration professionals. The site includes a rich selection of videos, system comparison data, consumer reviews, articles and search tools to help homeowners find the best home automation systems and services providers in their area. For more information visit http://www.homeautomationhound.com.
About Andrew Southern Consulting
Andrew Southern Consulting designs and manages audio/video & automation systems, wiring infrastructure, and network solutions for homes, offices and development projects – serving as an 'architect for technology' for clients in the US, UK and Caribbean. For more information visit http://www.andrewsouthernconsulting.com.
About Process Design Services Group
Process Design Services Group brings light, color, safety, and efficiency to the finest homes in the world. We work with electrical and electronic systems professionals as a trusted and intelligent integration partner. We also support architects, interior designers and homeowners upon referral. Specialists in lighting, lighting and shade controls, and energy management, we are experienced in requirements of exclusive luxury homes and navigating the unique protocols of collaborating with design-build teams. We are not new and we are not old, we are creative, experienced, licensed, and certified where it matters. For more information visit http://www.processdsg.com.
About Red Five Security
Red Five Security is perceived in the security industry as a "go-to" entity; a small business solving security challenges with creative and cost-effective solutions. Red Five's personnel has extensive experience in security operations and intelligence, security design and engineering, threat and vulnerability assessments, investigations, and have trained corporate and government security professionals around the globe. Red Five's clients include corporations, law enforcement, military, intelligence organizations and high net-worth families. Our combined experience gives us a deep understanding of today's threats and the countermeasures required to defend against them. This understanding has driven our development of client-centric security services.
The Red Five consulting team includes seasoned experts from the U.S. Secret Service, the Federal Bureau of Investigation, the Central Intelligence Agency, and the Departments of State, Defense and Energy, as well as accredited security design specialists. Red Five enjoys key partnerships with security, intelligence, maritime, aviation, and engineering organizations that support the company's business operations globally. Red Five's principals and associates understand the importance of best security practices in support of business enterprises and corporate strategic goals. For more information visit http://www.red5security.com.