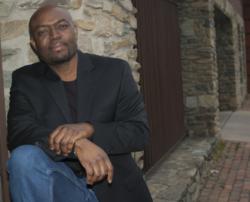 "My most challenging moments are those times that I am confronted with the stark differences of my current reality and what I used to believe," says Dr. Jide Familoni
ALEXANDRIA, VA (PRWEB) June 05, 2013
As the United States struggles to implement immigration policy, the political hot potato often masks a deeper issue: how people who want to participate fully in American society can also retain their home cultural identity.
"My most challenging moments are those times that I am confronted with the stark differences of my current reality and what I used to believe," says Dr. Jide Familoni, the author of the forthcoming novel "Losing My Religion", who immigrated from his native Nigeria to Canada, and then the United States, in the 1980s.
Familoni is one of the 40.4 million immigrants in the United States today, according to the Pew Research Center. His tale of surviving the student protests during Nigeria's Military Rule, going to graduate school in Canada, and then serving as a medical researcher in the Deep South for the past 25 years, forms the structural basis of "Losing My Religion".
"Losing My Religion" is the poignant, adventure-filled saga of Femi Fatoyinbo, who reaches the South and gently slips and slides into assimilating Western society. He constantly battles how to integrate his native Yoruba traditions with western religions, while navigating and trying to understand the very American minefield of work, relationships, divorce, success, status and social expectations. The novel offers deep insight into the larger context of the immigrant experience in the U.S.
The novel, to be released June 15, wraps around the issue of absorbing into one culture while retaining qualities of another – which creates benefits he never before considered.
"The nicest surprise is that I have seen more and become a better person that I ever imagined," Familoni says. "I have met and made life-long friends. I love the way this culture has informed my 'Africanness' to make me see parts of the African culture that can be improved. Of course, that same blessing also alienates me from some Africans still in Africa."
Familoni was born into a large family in the centuries-old Yoruba culture and tradition, one of the world's 11 religions that practice "the Golden Rule." While attending college at the University of Lagos, he became politically active and embroiled in the student protests that were part of the Nigeria's Military Rule. He followed a personal dream and left Nigeria for Canada, where he completed his doctorate, but his greater goal was to live in the United States.
Once he landed in Memphis, Familoni found an entirely different culture than he expected – one that included strained relations with African-Americans … let alone African nationals. Yet, he focused on his new neighbors, and their desire to re-learn and re-connect with their African roots – which many immigrants, and first-generation Americans, have in common.
"My experience with my African American friends is that many have a yearning to reconnect and be connected back to Africa," he says. "With them, I discuss the way things used to be. I also find to my chagrin that some of them are more Afrocentric than I am."
"Losing My Religion" took more than 15 years to reach its final form, but as Familoni notes, it has opened the doors to a deeper discussion of the core issues of immigration, fully participating in American society, and maintaining close contact with native traditions.
"I still want to explore the conflicts experienced by this new race that is part African tradition, part American way," Familoni explains. "I want to write about their silent evolutionary substitution of values, until they wake up one day to find themselves neither of their native land nor completely of their new country."
"Losing My Religion" will be available June 15 through booksellers and online bookstores nationally. The official website is http://www.jidefamiloni.com