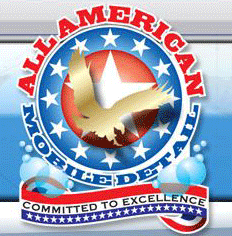 Orange County, CA (PRWEB) June 05, 2013
All American Detail of Orange County recently introduced a gift certificate program for clients in the region. Owner Carlos Almendares implemented the gift certificate program to allow clients to give the gift of expert auto detailing to their friends and family. Customers can obtain a gift certificate by contacting the company at 949-870-5660 and they are available in any amount the customer wants to spend.
All American Detail is a premiere Orange County auto detailing company because their professional detailers arrive at a client's home or company with a mobile unit fully equipped with everything including its own water supply and power. The company has been in business since 2007 and during that time they have developed a reputation for offering the best and most efficient auto detailing in Southern California. Their service has become so popular that Almendares felt it a good idea to let existing customers give the gift of auto detailing and the gift certificate program was born.
One thing customers like and comment on after a visit from All American Detail is the fact that the company's detail process is completely eco-friendly. Almendares has invested in the latest technology including efficient power supplies and safe and environmentally friendly cleaning solutions. The company is also careful to use only sufficient amounts of water and no more than that.
Gift certificates can be used for many types of vehicles including cars, trucks, vans, motorcycles, boats, jets, helicopters, RVs, buses, commercial vehicles, and military and government vehicles. The company travels to communities throughout Orange County including Costa Mesa, Newport Beach, Laguna Niguel, Dana Point, Yorba Linda, Santa Ana, Orange, Seal Beach and many more.
To learn more visit the All American Detail website at http://www.usadetail.com or call 949-870-5660 to speak with a company representative. All American Detail also has a presence on Facebook and Yelp.
###