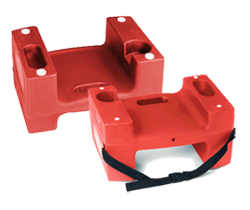 (PRWEB) June 06, 2013
Babystations.com, an online retailer best-known for selling a huge selection of baby changing stations child seating options, diaper dispensers, bed liner dispensers, and other childcare accessories, has announced plans to reduce the selling price for the KB117-S by $5.99.
The KB117-S is a booster seat manufactured by Koala Kare, a world-leader in the production of childcare products. It is designed for extensive use in restaurants, theaters, and hair salons. Being a product of Koala Kare, you can expect the KB117-S to be constructed with safety and durability in mind. The seat is made of high-density polyethylene coated with the odor- and bacteria-reducing. It features convenient cup and snack holders, durable safety straps, rubber place-holders, and a reversible design that allows use by children of varying heights. It even has a fun red color that is attractive to most tiny tots.
Despite the fact the Babystations.com deals in products, the company's real strength lies in its world-class customer service. It was started by a team of dads, composed of Cameron, Matt, and Jerry, with one thing in mind – that real-life dads know what children need better than other inexperienced companies. The message was simple, yet effective. Today, Babystations.com has established itself as one of the top online retailers for child-related products.
About the company: Babystations.com is managed by Ekom US LLC. It is an online retailer with a long history of trusted service. They sell a wide array of products that include baby changing stations, child seating, and other childcare accessories. Despite being a product-based business, the company understands the value of providing quality customer service. They provide detailed product information, give out the best prices, do their best to ease purchasing difficulties, and respond to complaints, questions, and products in the timeliest manner possible.