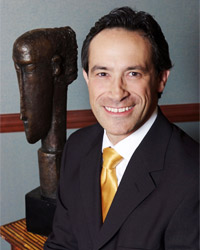 Chicago, Il (PRWEB) June 05, 2013
Otto J Placik MD (Chicago, IL), a Board Certified Plastic Surgeon is pleased to announce the release of his HD iPad app to follow up on the popularity of the release of the iPhone version.
Breast Implant Exercises (currently available in the App Store) is designed for patients to use following breast enlargement and augmentation with implant surgeries. Dr. Placik brings his knowledge and experience with thousands of breast augmentations to develop an app that provides instructions and guidance when performing post augmentation mammoplasty exercises. The app provides instructions divided into two phases and allows users to adjust the settings to their needs. This includes which side (left/right/both), alarm sounds, frequency, start/end times and start/end dates with printed instructions, photographs and video supplements. Phase 1 focuses on the early stages of recovery, encouraging range of motion exercises and minimizing spasms and discomfort. Phase 2 exercises promote descent of high riding implants, diminish pain and stiffness, and be potentially used preferentially or selectively on one side and may lower the rate of capsular contracture (firmness). Another feature allows users to upload their own exercises with videos and instructions. Future enhancements include an Android.
Learn more about Dr. Otto Placik:
Dr. Placik is Chicago Plastic Surgeon serving patients throughout the country and the world. Dr. Placik speaks at numerous plastic surgery meetings educating other surgeons about cosmetic surgery, including procedures like Gynecomastia, breast enlargement, Labiaplasty and more out of his Chicago Plastic Surgery Offices
For Media Contacts – please call the office directly at 847.398.1660.