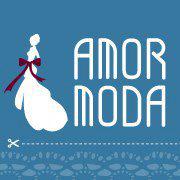 (PRWEB) June 05, 2013
Ball-gown wedding dresses are very popular among ladies worldwide, and many young girls are looking for wedding dresses online. Recently, AmorModa.com has released its new ball-gown wedding outfits, which come with 32-62% discounts.
AmorModa is a leader in women's dresses, and its dresses are well-known for the cool designs, delicate craftsmanship, and gorgeous looks, and this is the reason that their dresses are very popular among women worldwide. The new ball-gown wedding dresses are no exception.
"We are happy to recommend our new designs to our clients, and these ball-gown dresses are specially designed for the Summer 2013. Each dress is to connect a bride to a new outlook on her big day. Each dress is fashionable without sacrificing quality," says, Eason Chen, a spokesman for the company.
Now, the ball-gown wedding outfits are offered at acceptable low prices, and most of them are sold at a price around $190. One of the dresses ( called "Ball-Gown One-Shoulder Floor-Length Tulle Sequined Prom Dress With Beading", item code: 018022508) is available at $199 now.
Eason Chen adds, "If you hope to be noticed on your big day, our new dresses can help you. Just a few clicks of your mouse and your wedding dresses will be shipped in a few days."
About AmorModa
AmorModa is a professional manufacturer and retailer of premium quality women's dresses, and is offering more than 5000 different styles of women's dresses (cheap prom dresses, cheap bridesmaid dresses, etc.). Perfect customer support, premium quality, fast delivery, and competitive prices, are the reasons to choose AmorModa.
For more information, please visit: http://www.amormoda.com/.