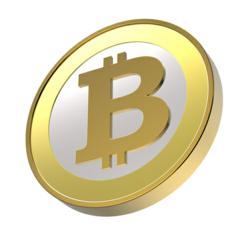 ForexMinute.com, considered to be one of the most trusted online portals, provides traders and investors with the latest news about the foreign exchange market
London, UK (PRWEB) June 05, 2013
ForexMinute, the renowned online portal providing Forex news, has brought in the latest tools and information to help traders short Bitcoins in a fast and easy manner. Bitcoin as a rising currency has already established itself as one of the renowned currency and standard transaction modes for numerous companies.
The companies that offer shorting bitcoins are using various modes for doing so. They use a currency pair, for instance, there are many bitcoin exchanges which have their contracts based on the BTC/USD, Gold/BTC and Crude (WTI)/BTC. This has helped Bitcoins gain acceptance and remove fear from the minds of investors and traders about the future of Bitcoins.
ForexMinute.com, considered to be one of the most trusted online portals, provides traders and investors with the latest news about the foreign exchange market. Traders can get news and even the smallest information regarding Forex market, the latest exchange rates, Forex brokers reviews, Bitcoins news, etc. amongst others.
The portal also provides exclusive information on binary options brokers, binary options signals, and many more. The online portal also enables the traders get e-Books, Books, ForexMinute Television, Forex articles, to gather knowledge about the foreign exchange market and the changes that have taken place recently.
The principal of the portal Jonathan Millet says, "When you visit ForexMinute, you get the latest information on Bitcoins, a revolutionary currency influencing traders, brokers, investors and even governments around the world."
About the Company:
ForexMinute is the world's leading Forex news website, providing investors all the required tools to become a top class Forex trader. The ForexMinute.com team offers global investors an array of resources, including financial news by the minute, fundamental analysis, technical analysis, Forex tools and much more. The aim of ForexMinute is to provide investors the leading Forex education tools, so they can visit their leading Forex portal whenever it suits them.
For more information, visit http://www.forexminute.com or call +1 800 758 5780
You can have the ForexMinute newsletter delivered to you each trading day. Simply sign up today. You will be kept up to date on the latest market action. It's free and simple -http://www.forexminute.com/newsletter.