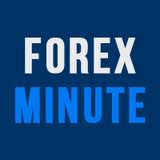 The Forex is known to be a volatile market and it is advisable to invest in this market with proper guidance and updates from diverse news sources
London, UK (PRWEB) June 05, 2013
ForexMinute.com, a reliable and renowned online Forex newsletter/news services provider, has become the leading source for commodities news. It updates commodities traders with the latest updates round the clock and brings news from all over the world till the time the market is closed, that is, from Monday to Friday.
The Forex news site also offers investors with the news related to commodities from various countries and also explains the developments in one country and its effects on the world market. The company knows that Forex is considered as the safest market to invest and make huge profits. It also has clients from all over the world. So, it gives the best news after thoroughly going through each fact to the investors.
Apart from the commodities news and tips, the newsletter offers an all-round solution to almost all kinds of investments. Be it the Forex market or stock market, the newsletter is written by the best team of experts that provides investors with the reliable and detailed information about the events that affect the commercial market and investors.
The Forex is known to be a volatile market and it is advisable to invest in this market with proper guidance and updates from diverse news sources. ForexMinute provides the much needed news and updates regarding the market through various modes such as newsletter, articles, widgets, books and eBooks. Thus, educating investors about investment tips and techniques through which they may earn more profit safely, ForexMinute is a reliable web portal.
About ForexMinute:
ForexMinute is the world's leading Forex news website, providing investors all the required tools to become a top class Forex trader. The ForexMinute.com team offers global investors an array of resources, including financial news by the minute, fundamental analysis, technical analysis, Forex tools and much more. The aim of ForexMinute is to provide investors the leading Forex education tools, so they can visit their leading Forex portal whenever it suits them.
For more information, visit http://www.forexminute.com or call +1 800 758 5780.
You can have the ForexMinute newsletter delivered to you each trading day. Simply sign up today. You will be kept up to date on the latest market action. It's free and simple -http://www.forexminute.com/newsletter.