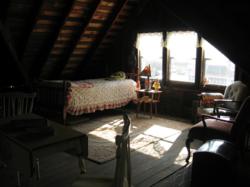 The buildings tell a story…and so do the 'spirits' still residing within them. It will be a truly fascinating weekend.
Shreveport, LA (PRWEB) June 06, 2013
Shreveport, Louisiana will host the inaugural Louisiana's Weirder Side: Downtown Paranormal Festival, June 20-23, at venues located throughout downtown Shreveport. The festival will include guest appearances by leading paranormal investigators as well as workshops, tours, art shows, book signings, a pub crawl, tarot card readings, movie screenings, and "witching hours" at downtown hotspots. Tickets are available now at http://www.downtownshreveport.com.
VIP passes include admission to a full weekend of paranormal-themed events, including all manner of haunted tours, from explorations of historic cemeteries and riverboat tours to visits to haunted residences and disaster sites. In addition, festival goers will be able to learn the basics of ghost hunting and the tools of the trade, find out why America (and the rest of the world) is obsessed with the paranormal, participate in a paranormal-themed storytelling competition, learn how other cultures interact with the spirit world, and go on a ghost hunt with author/investigator Deonna Kelli Sayed and members of ghost hunting team Louisiana Spirits.
The VIP Pass is $175 and includes seven workshops and talks, the cemetery tour, the storytelling competition, lunch on Saturday and the pass holder's choice of a haunted river cruise, a tour of paranormal hotspot Logan Mansion or a cruise highlighting the wreckage of the Kentucky. Also included with the VIP Pass are the Thursday night tour and talk, the opening reception with Donna Kelli Sayed and medium Dakota Lawrence, pub crawl discounts, an actual ghost hunt in one of downtown's historic buildings, and more.
A small number of tickets are available for individual events including Friday and Saturday night screenings of Poltergeist at Robinson Film Center ($10), the Thursday night paranormal trolley tour and talk ($5), the Logan Mansion Sunday Tour & Jazz Brunch ($35), the ghost story-telling competition ($10) and several free events including a child-friendly haunted tour of the historic Shreve Memorial Library.
A number of downtown hotels are running special rates in conjunction with the event, and more events are being added to the festival line-up.
"Downtown Shreveport is filled with history," said Downtown Development Authority Executive Director Liz Swaine. "And this is a fun, entertaining and educational way to focus on that history and on our inventory of incredible historic buildings. The buildings tell a story…and so do the 'spirits' still residing within them. It will be a truly fascinating weekend in June when all these beautiful structures tell their tales."
For more about the event, the schedule and the line-up of confirmed experts, go to: http://www.downtownshreveport.com. For more information on things to see and do in Shreveport-Bossier, visit http://www.shreveport-bossier.org. For a calendar of upcoming events in Shreveport-Bossier, visit http://www.shreveportbossierfunguide.com.