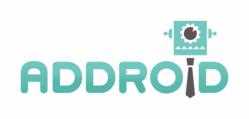 "Their system is easy to grasp, allowing us to quickly create and modify our ads." - Julie Gargan, Executive Creative Director at TVGla
Los Angeles, CA (PRWEB) June 10, 2013
Addroid – the universally accepted in-banner video-ad platform – has teamed with Universal Pictures and award-winning Los Angeles based creative agency TVGla, to release the first-of-its-kind in-video mobile-ad unit for the theatrical film release of Fast & Furious 6, now in theaters.
The ad, which was created by the team at TVGla using Addroid's revolutionary ad-creation platform and proprietary video codec, .jpv, is able to create and deliver full-motion video ads which are compatible with every device and placement. The collaboration marks the first non-click-to-play video banner that reproduces full motion video in an iOS browser. Producing a vivid, interactive ad unit unlike any other previously seen or available in mobile advertising, the ad exceeded expectations and produced excellent results.
Addroid's innovative .jpv format and proprietary creative development platform fully presents the visual dynamics of a theatrical trailer directly inside the mobile browser for the first time. Addroid's single ad tag works in every device and across all display and mobile placements, eliminating the need to create multiple units for each placement, device and publisher.
"This was our second time partnering with Addroid, and both campaigns were successful," said Julie Gargan, Executive Creative Director at TVGla. "Their system is easy to grasp, allowing us to quickly create and modify our ads."
Fast & Furious 6 320x100 (in-app or mobile web specific) – Universal
http://preview.addroid.com/?a=519573d60000003139000002
The Addroid platform allows for the creation of in-video ad units in an elegant, easy-to-use UI. Addroid allows for one creative, one ad tag that can be trafficked into every placement with ease. In addition to being compatible across the entire digital advertising ecosystem, Addroid offers the first non-click-to-play banner ad which requires no user initiated action in order to display full motion video in the Apple iOS browser — opening up billions of impressions to rich, in-banner video ad units at a fraction of the cost of in-app rich media placements.
About Addroid:
Los Angeles based start-up Addroid is disrupting the rich media marketplace with an elegant, seamless, and easy-to-build in-banner video ad development platform which replaces the costly, boring, standard 3-image 40k standard Flash banner. Addroid banners work on both desktop and mobile devices and can be trafficked into all traditional media placements. With Addroid, you build once, deploy anywhere and update anytime.
About TVGla:
TVGla is a digital marketing agency hell-bent on changing the landscape of our industry by setting trends, not following them. Our goal is to engage audiences with the right message, at the right time, in the right medium. We are a conceptual group of thinkers with digital in our DNA who execute with the best of 'em. Building strong, collaborative relationships with our clients is our priority. From the desktop to the handheld, if it's digital, we own it.
About Fast & Furious 6
Vin Diesel, Paul Walker and Dwayne Johnson lead the returning cast of all-stars as the global blockbuster franchise built on speed races to its next continent in Fast & Furious 6. Reuniting for their most high-stakes adventure yet, fan favorites Jordana Brewster, Michelle Rodriguez, Tyrese Gibson, Sung Kang, Gal Gadot, Chris "Ludacris" Bridges and Elsa Pataky are joined by badass series newcomers Luke Evans and Gina Carano. http://www.thefastandthefurious.com