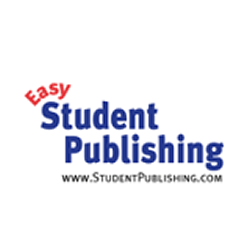 Englewood, CO (PRWEB) June 05, 2013
Dating from the very first super hero, comic books have been an iconic part of childhood, helping to stimulate creativity, reading ability and interest in the printed word. To that end, Easy Student Publishing today launched My Comic Book Kit, which allows comic book lovers a first ever chance to write their own 16-page comic book and have it professionally published and sent back to them.
The brand-new creative kit includes a comprehensive guide book with traceable characters and story board pages as well as a convenient carrying box, pencil, markers, eraser and ink pen. After writers design their comic book, the project can be completed by either mailing in the final version or designed online using easy-to-use graphics and text tools. Shortly afterwards, comic book owners receive their own REAL comic book back in the mail.
"Comic books always have captured the imagination of children and adults, with many of them long having wanted to create their own. Now, for the first time ever, they can write their own and have it professionally printed as a comic book," said Kurt Henninger, Community Manager, Easy Student Publishing. "The My Comic Book Kit even includes a guidebook on 'How To Create A Comic' for those who like the idea of comic book creation, but not the know-how to do so."
Easy Student Publishing, online at http://www.StudentPublishing.com, opens up a world of words and creativity for comic enthusiasts and students ages 5 and up. Students have the opportunity to write and illustrate books (including both comic books and storybooks) of their own. All comic books include a special "About the Author" feature.
Using programs from Easy Student Publishing, young writers around the globe have participated in school-wide publishing contests, written classbooks, made books in after-school clubs and more. In addition to kits for students, Easy Student Publishing offers a variety of resources for parents and teachers.
Easy Student Publishing is dedicated to providing special publishing opportunities to students, schools and comic enthusiasts. Our mission is to inspire young writers. We believe everyone has a story to tell and can learn the skills to tell it well. At Easy Student Publishing, we believe strongly in the power of publishing and are eager to help provide this experience for students. For more information, please visit http://www.StudentPublishing.com/.