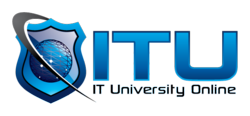 New York, NY (PRWEB) June 04, 2013
IT University Online (ITU) http://www.ituniversityonline.com released a new Groupon offer today for their Microsoft New Technology Certification Bundle. The course bundle includes 3 Microsoft Server 2012 courses as well as Windows 7 & Windows 8. ITU has previously released these types of offers for their Cisco Bundle, CompTIA Bundle, Sage 50 as well as their Microsoft Office Training Bundle. With the release of this new offer, the IT community gets a look at the more technical side of IT University's Microsoft courses. Microsoft certifications are some of the most valued credentials in the marketplace, with Microsoft owning over 80% of the infrastructure market for server technology. With the diversity of the certification courses in this bundle students will have the training necessary to acquire positions from Network/PC technician all the way though Network and Systems Engineer.
One main factor that has contributed to the success of these Groupon offers is the manner in which IT University produces their courses. Many IT Training companies produce more of a PowerPoint type style presentation, in which the student sees graphics and visual aids but not the instructor teaching the class. ITU's courses are architected to replicate the classroom experience by giving students the ability to watch the instructor on screen delivering the lectures as well as demonstrations and multimedia presentations further explaining the aforementioned lecture's subject matter. As ITU's Production Manager explained, "All online training is not created equal and unfortunately it's often very difficult to delineate from one's website whether the training is high quality or not. A good rule of thumb is whether there is an actual instructor on film in the course lectures. Since this requires a high quality instructor and not just a voice in the background, it is a good barometer as to whether the training is well made. We go by a simple principle in our development strategy; Replicate a high quality classroom experience in a delivery medium that is accessible and convenient for all of our students."
With the IT field in a clear upswing and job openings for Network and System Administrators become more and more prevalent, IT University has identified a clear demand in the marketplace for their Microsoft New Technology Certification Bundle - http://www.ituniversityonline.com/microsoft-new-tech-bundle/. In the research in determining to run this bundle, over 70% of ITU's students that were polled say that they have seen job opportunities available that would increase their salaries if they held these types of certifications. Needless to say, these certifications are in many cases the differentiator in hiring between candidates applying for the same positions so having the credentials presents a strong advantage for those wanting to develop or start their career in IT. ITU expects a strong turnout for those enrolling in this new course bundle through their Groupon offer. For those that would like to view the ad on Groupon it can be found here – http://www.ituniversityonline.com/msnewtechgroupon.
About IT University Online
IT University Online is the leader in providing online IT training courses. Course curriculums are built using proven educational concepts and sound instructional design principles to create the highest quality courses in the IT training field. ITU employs only the industry's finest instructors and course developers to create courses and certification preparation materials unrivaled in the marketplace. With a passion for technology and a cut focus to be the first company to bring new technology courses to market, IT University strives and succeeds to ALWAYS provide their student with the tools needed to succeed at the highest possible level and raise the benchmark in today's IT industry