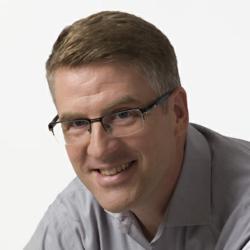 The deal does not bode poorly for Marketo, SilverPop, and other pure-play marketing automation vendors. You'll likely see many premature obituaries for these vendors in the coming days.
Boston, MA (PRWEB) June 05, 2013
Salesforce.'s Tuesday announcement of its intention to acquire marketing automation vendor ExactTarget for $2.5B fills a hole in the CRM vendor's digital marketing portfolio, but otherwise should not radically change calculations for enterprise customers, according to independent vendor evaluation firm, The Real Story Group.
Real Story Group analysts are available to comment on the transaction. Meanwhile, following is a shortlist of pros and cons of the deal from a customer's perspective.
Pros for Customers

Salesforce did well to avoid acquiring a complex, higher-end system such as ExactTarget competitor Eloqua (which went to Oracle instead) or Marketo. ExactTarget's profile and price-point is more in line with Salesforce's overwhelming majority of mid-market customers.
The deal does not bode poorly for Marketo, Silverpop, and other pure-play marketing automation vendors. "You'll likely see many premature obituaries for these vendors in the coming days" says Real Story Group Founder Tony Byrne, "Don't believe them." Marketo et al. will continue to integrate with Salesforce CRM in a kind of coopetition that characterizes many marketplaces today (e.g., the SharePoint ecosystem).
Cons for Customers
Customers should not assume that just because Salesforce offers a variety of offerings under their "marketing cloud" brand that those offerings are well integrated. "This is going to take years to play out," notes RSG Senior Analyst, Apoorv Durga. In the meantime, customers should not underestimate migration efforts when considering new vendors. "Salesforce itself still uses Oracle's Eloqua for its own digital marketing efforts," notes Durga.
Customers should not assume that ExactTarget will become dramatically better in its own right under a new, bigger owner. Marketing professionals tend to be more finicky about their toolsets than Salesforce's traditional customer base of sales and support people. "Salesforce struggles with engineering quality and user experience in general, and consumer-facing applications in particular," says Byrne.
For many enterprises, poor usability in the short term will outweigh long-term data integration potential. "Salesforce has become a bigger giant, but it's still a very clumsy one," concludes Durga. RSG advises that enterprises seeking to empower their marketing teams should carefully consider if the potential repercussions such a broad embrace with one supplier.
For more details, customers may consult RSG's Digital Marketing Technology evaluations.
About The Real Story Group
The Real Story Group, established in 2001, is a buyer's advocate for enterprises looking to invest in content technologies. We provide research and advisory services to support end users through content technology selection and implementation. We publish independent vendor evaluations that help IT executives sort out suitable technology choices to fit their particular scenarios. Our research is known for its technical depth, readability, and absolute neutrality.