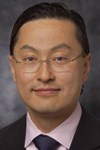 Haynes and Boone's planned Shanghai entrance will build on the firm's representation of some of the largest Asia-based companies.
(PRWEB) June 04, 2013
Haynes and Boone, LLP announces it has received China's Ministry of Justice (MOJ) official approval to establish a representative office in Shanghai.
The announcement of the firm's entrance into the China legal market comes on the heels of an announcement earlier this year that Haynes and Boone had entered the Brazil legal market.
Haynes and Boone's planned Shanghai entrance will build on the firm's representation of some of the largest Asia-based companies, including Taiwan Semiconductor Manufacturing Company, Samsung, NEC, Sumitomo Mitsui Banking Corporation, and United Overseas Bank; and China-based clients such as Shanghai Press & Publishing Development and Bank of Communications.
"With California, Texas, New York, Mexico, and Brazil among the primary destinations for Asian investments, we will continue to see increasing legal work from Asian companies," said firm Managing Partner Terry Conner. "This initial Haynes and Boone Asia office will serve the firm's existing clients in cross-border matters in Asia and capitalize on existing and new client relationships for Greater China inbound matters to the Americas."
Albert Tan, firm board member and head of its Asia Practice Group, said the MOJ approval is only the beginning of a deliberate process to enter the competitive Greater China market that will also involve recruitment of lateral attorneys and office build-out, which started in late 2012 with the hiring of Yan Zhang, an experienced lawyer in Greater China-focused cross-border transactions who splits time between Shanghai and the firm's Silicon Valley office. "In addition to Yan Zhang, we will soon announce the hiring of a resident Shanghai partner who will co-lead our Greater China Practice along with Zhang," Tan said.
Zhang said the MOJ approval is an important step forward in our process. "We are excited to build our Greater China practice and establishing a talented team in Shanghai," Zhang said. "For our team, we will bring on lawyers with experience in domestic and cross-border transactions in the Americas and Greater China."
Conner noted that for more than 20 years the firm has been involved in representations for Asia-based companies that have included intellectual property, dispute resolution, real estate investments and financings. He notes that the firm's multidisciplinary Asia Practice Group has extensive experience in counseling companies, investment and commercial banks and private equity funds and venture capital funds doing business in Asia, as well as Asia-based companies and commercial banks conducting business in the United States and worldwide.
About Haynes and Boone
Haynes and Boone, LLP is an international corporate law firm with offices in Texas, New York, California, Washington, D.C., Rio de Janeiro* and Mexico City, providing a full spectrum of legal services. With more than 525 attorneys, Haynes and Boone is ranked among the largest law firms in the nation by The National Law Journal and has been named a "Top Corporate Law Firm in America" (Corporate Board Member Magazine, 2001-2012).

Working under a cooperation agreement with MMA in Rio de Janeiro. Available by appointment with MMA. Haynes and Boone, LLP and MMA operate as independent firms.