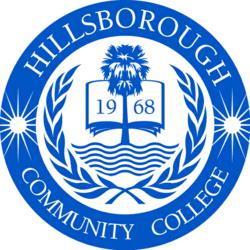 Tampa, FL (PRWEB) June 06, 2013
Workforce development group, Institute for Corporate and Continuing Education (ICCE), a division of Hillsborough Community College (HCC), teamed up with Tampa Bay Workforce Alliance (TBWA) to create the video "Job Hunting 101: How to Make Your Value Known."
During this broadcast, a panel meets to help job seekers identify their own personal brand and how to market themselves to the ideal company. Topics also discussed are what exactly bosses and leaders expect.
"What bosses are expecting are results, and it can be analyzed by how we are spending our time, and spending our day. If we really maximize our time then we can give our bosses those results," says Rhonda Hunter, ICCE Project Manager and Professional Development Instructor. "How most people can set themselves apart and show value is by really recognizing what that boss or employer really needs."
ICCE worked with TBWA, Tampa Bay Community Network (TBCN) and Hillsborough Board of County Commissioners (HBCC) to create the video, "How to Make Your Value Known", and it will be aired twice across all major Tampa cable providers: Thursday, June 6, 2013 at 8 p.m. on channels 30 Verizon, 950 Bright House, 20 Comcast and Sunday June 9, 2013 at 8 p.m. on channels 36 Verizon and 949 Bright House.
For more information on this video or other professional development opportunities, visit http://www.tampatraining.com.
About ICCE
The Institute for Corporate and Continuing Education (ICCE) is the foremost training and business solutions provider. ICCE offers result-driven performance improvement solutions and conference resources to businesses, organizations and individuals. ICCE provides a broad selection of programs, using flexible learning platforms and state-of-the-art technology.
About Hillsborough Community College
Hillsborough Community College serves more than 48,000 students annually on five campuses and three centers throughout Hillsborough County. HCC is accredited by the Commission on Colleges of the Southern Association of Colleges and Schools.