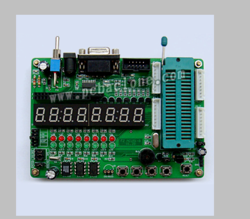 (PRWEB) June 05, 2013
Today, Pcbaclone.com, the international company specializing in reverse technology research of IT industry, has announced that it is offering great discounts on its high end electronic device reverse engineering services, and any customer can enjoy a discount, up to 29% off, before June 15, 2013.
Pcbaclone.com is a well-known company that offers high-tech reverse engineering services of electronic products and electronic devices, mainly including electronic products clone, PCBA clone, electronic devices clone, chip crack and these products' further development. For its superior services, it's considered one of the best companies in the reverse technology research industry, and has worked with many excellent China's enterprises and some overseas enterprises, like MTR Corporation, Chinese Academy of Sciences.
Reverse engineering is an interdisciplinary and diversified field which involves analyzing various electronic devices. The device functionality, system, principles, structure and operations are studied very deeply and the findings like BOM, SCH files, PCB file, prototype and production files are then used in future maintenances, similar products' R&D and in developing brand new products with similar functions as the original device. Hence, this technology is legitimate and beneficent.
The company takes high end devices from advanced world markets like America and Japan and studies them thoroughly. The company has hired professional engineers and technical analysts who use their special knowledge and skills to produce legitimate and high-end products for the local market. Moreover, it offers an extensive range of PCBA production and PCBA clone services, component purchase, functional test, maintenance service and much more.
Guangdong DragonMen Computer Engineering Co., Ltd, the Shenzhen Branch's predecessor of Beijing DragonMen Computer Engineering Co., Ltd, is a state-level and high-tech company which was founded in 2005. The company specializes in the R&D of electronic device reverse engineering, offering superior quality electronic products or devices clone services; its subsidiary factory is qualified with ISO14000 environment management system certificate and ISO9000 quality management system certificate.