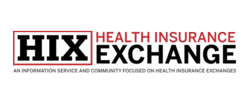 Our award-winning editors and expert contributors are the power behind HIX and they are dedicated to providing complete coverage of this dynamic business
New York, NY (PRWEB) June 05, 2013
SourceMedia, a diversified B2B information, marketing solutions and research company, has launched the Health Insurance Exchange, an online news and information resource for employers, insurers, benefit advisers and consultants, health care providers, exchange operators and others whose jobs are being transformed by the emergence of health insurance exchanges.
The mission of SourceMedia's Health Insurance Exchange (HIX) is to provide information and insight to the main stakeholders in these next-generation benefit marketplaces. As the parent of the industry resources Employee Benefit News, Employee Benefit Adviser, Insurance Networking News, and Health Data Management, SourceMedia is ideally positioned to serve this emerging marketplace.
As part of the new HIX service, SourceMedia is publishing a twice weekly e-newsletter to an initial subscriber base of more than 300,000 professionals. And SourceMedia will host the Private Healthcare Exchanges conference in July.
Insurance exchanges are the new online benefit marketplaces resulting from the Affordable Care Act. Public exchanges are scheduled to be open for enrollment October 1, with some 25 to 30 million Americans predicted to purchase health coverage through the online marketplaces in the next few years. The cost of building the exchanges, which will be set up in each of the 50 states, could hit $4.4 billion by year's end and grow to $5.7 billion by year-end 2014, according to government statistics.
In addition to public exchanges, nearly two dozen private health exchanges are backed by insurance companies, consulting companies and brokers. Private exchanges are designed to serve the insurance needs of major businesses. Sears Holdings and Darden Restaurants recently said they would offer employees health coverage through a private exchange.
"SourceMedia's editors have for years covered every group affected by the exchanges: carriers, benefit advisers, and hospital executives – the people shaping the future of benefit distribution and delivery," said David Albertson, Editorial Director of SourceMedia's Healthcare & Benefits Group. "Our award-winning editors and expert contributors are the power behind HIX and they are dedicated to providing complete coverage of this dynamic business."
The HIX editorial team will focus on benefit-marketplace technologies and operations, exchange and employer deal-making, legal and regulatory affairs, insurance products and services, and more. The editors will report the news, provide in-depth analysis, and offer expert insight and commentary, with content channels for employers, advisers, insurers and exchange operators.
"This is an incredible time in health insurance and employee benefits – especially with so many issues surrounding the public exchanges still unresolved," said James Callan, SVP and Group Publisher of SourceMedia's Healthcare & Benefits Group. "We have been serving for decades the professionals whose lives and business operations are touched by these new benefit delivery systems. We're committed to delivering the information and editorial services needed to ensure our readers' success in this new environment."
About SourceMedia
SourceMedia, an Investcorp company, is a diversified business-to-business media company serving the financial industry and the related fields of professional services and technology. SourceMedia offers its clients and subscribers professional information services – both print and digital – industry-standard data applications, in-depth seminars and conferences, and specialized marketing services.