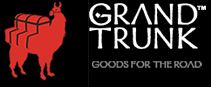 Our Cielo Beach Tent was designed with a UPF rating of 50 and it literally snaps into place in seconds.
SKOKIE, IL (PRWEB) June 06, 2013
As the warmer weather rolls in, summertime beach-goers eagerly prepare for their impending vacations, but as always, the risks of spending days soaking up the sun's harmful rays is a big concern. Melanoma is one of the most common cancers in the U.S. with more than two million Americans diagnosed each year, and 86% of melanomas can be attributed to sun exposure. That's why travel goods company Grand Trunk is helping sun lovers find refuge in the outdoors through the development of its UPF-rated beach tents. These tents offer shade, protection from the sand, and most importantly, a shelter from damaging UV rays.
It's been proven that overexposure to the sun can result in a number of health issues in addition to skin cancer, such as premature aging of the skin, actinic keratosis, cataracts and other eye issues, and a weakened immune system. Even slathering on SPF and sporting UV-protection sunglasses only prevent a fraction of these issues.
The Cielo Beach Tent, offered by Grand Trunk, provides significant protection from the sun. With a UPF (Ultraviolet Protection Factor) rating of 50, equating to an excellent rating and blocking 97.5-99+ percent of the sun's Ultraviolet rays, beach-goers need not fear taking a snooze in the sand and waking up with a burn. Cielo Beach Tents are also very portable, making them a great option for travelers, and unlike yesterday's difficult-to-assemble tents, they pop-up in an instant to provide shelter from the sun and flooring on the sand. Weighing in at just a few ounces, on-the-go travelers will be especially pleased to find that these tents easily fit into carry-on luggage.
According to Grand Trunk's Jon Neff, "Our Cielo Beach Tent was designed with a UPF rating of 50 and it literally snaps into place in seconds. The ease of setting up the latest beach tents is a surprise to those who remember struggling to set up tents in the past. There is no need to struggle with an old-fashioned beach tent; today's tents are lightweight and extremely portable, and can provide a great deal of protection from the sun's harmful rays."
About Grand Trunk
Grand Trunk offers a wide range of products for the outdoor enthusiast, including hammocks, travel pillows and all sorts of travel accessories. Visit them at http://www.grandtrunkgoods.com to learn more about the company's Cielo Beach Tent.