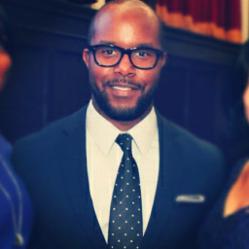 I know that you have overcome many obstacles to reach this point, and you should take great pride in all that you have accomplished thus far. - Illinois Governor Pat Quinn
Indianapolis, IN (PRWEB) June 06, 2013
American College of Education, an HLC accredited online college that provides innovative certificate, master and doctoral level programs for educators, announces that it will hold its Summer 2013 Commencement Ceremony on Saturday, July 27, at the Tinley Park Convention Center in Tinley Park, Illinois. The college will confer more than 2,000 Master of Education degrees in Curriculum and Instruction, Educational Leadership and Educational Technology at its semi-annual event.
Education advocate Jarrad Toussant of Newark, New Jersey, will deliver the commencement keynote address. Toussant is committed to bridging the achievement gap and to solving major issues in education through collaboration. Toussant currently serves as senior education advisor to Mayor Cory Booker of Newark, New Jersey, a city that has been noted for its innovative approach to public education reform. Toussant previously served as executive director for Citizen Schools and as a development director for Teach for America. He holds a B.A. in Plan II Honors from the University of Texas in addition to a Master of Public Policy and a Master of Business Administration from Rutgers University.
"Jarrad Toussant is an outstanding example of a leader who connects individuals in order to solve complex issues that affect everyone. His speech will be an honor and an inspiration for all of our graduates, many of whom may face similar challenges in their schools and who we train to become educational and community leaders," said Sandra Doran, president of American College of Education.
In honor of the American College of Education graduates, Illinois Governor Pat Quinn has issued a commendation letter for the day stating, "I know that you have overcome many obstacles to reach this point, and you should take great pride in all that you have accomplished thus far."
The college also will honor a distinguished graduate with its Alumni Achievement Award. Several graduates also will be recognized as National Board Certified Teachers, an achievement that only two percent of educators attain nationwide.
The American College of Education commencement ceremony provides an exciting opportunity for graduates to connect with their classmates and professors face to face. To learn more about the event, please visit http://www.ace.edu/july-2013-commencement.
About American College of Education
The mission of American College of Education is to deliver affordable, online degree programs that provide evidence-based content and relevant experiences to improve educators' knowledge, skills and performance.
American College of Education is accredited by The Higher Learning Commission and is a member of the North Central Association of Colleges and Schools (HLC/NCA). http://www.ncahlc.org/component/com_directory/Action,ShowBasic/Itemid,/instid,1067/
American College of Education's Professional Education Programs (M.Ed. in Educational Leadership, M.Ed. in Curriculum and Instruction, M.Ed. in Curriculum and Instruction with a Specialization in ESL/Bilingual, M.Ed. in Educational Technology) which are designed to provide graduate students with the essential knowledge, skills, and abilities to enhance their teaching and further their careers, are granted Accreditation by the Teacher Education Accreditation Council (TEAC) for a period of seven years, from May 3, 2013 to May 3, 2020. This accreditation certifies that the forenamed professional education programs have provided evidence that they adhere to TEAC's quality principles.
Due to specific state regulations, these programs are not available to residents of all states. Please visit http://www.ace.edu/academics for the most current information.