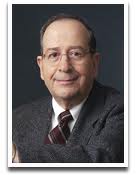 Dr. Herberman was a hero to me as well as a less cancer hero and I will miss him." Bill Couzens, Founder Less Cancer
Rye, New Hampshire (PRWEB) June 05, 2013
Steve Twedt of the Pittsburgh Post-Gazette reported yesterday morning, Ronald B. Herberman,M.D., the founding director of the University of Pittsburgh Cancer Institute, died unexpectedly this past weekend.
Herberman, 72, died June 1.
He is survived by his wife, Harriett, and his children, Holly and Steven. A private burial was held Monday.
Less Cancer Founder and President Bill Couzens said "this is very sad news. Dr. Herberman was a critical leader for Less Cancer and he helped to insure we, as an organization, stayed the course working under evidenced based science."
Couzens added, "as a non-scientist, I sought Dr. Herberman's help as a guiding scientific voice early in the development of the organization. With Dr. Herberman no question was ever too insignificant. He always made time to review commentary or help in unfold complicated matters relative to prevention and environmental health. Dr. Herberman was a hero to me as well as a less cancer hero and I will miss him."
Herberman, a Less Cancer Board Member, was the founding director of the University of Pittsburgh Cancer Institute (UPCI) and the UPMC Cancer Center.
In 1968, Dr. Herberman was a senior investigator in the immunology branch of the National Cancer Institute where he organized a research program related to tumor and cellular immunology. In 1971 he became head of a newly established cellular and tumor immunology section in the laboratory of Cell Biology of the National Cancer Institute.
During this period he had responsibility over a research program made up of several investigators who were researching cell mediated immune response to tumors in animal model systems and patients with cancer. As a result of this research, a new category of lymphocytes was discovered and termed natural killer (NK) cells. Since then, much of Dr. Herberman's research has been focused on the characterization of these natural effector cells and on their role in resistance to cancer growth.
Dr. Herberman, as a board member helped to guide Less Cancer (AKA Next Generation Choices Foundation) in the work for prevention under the rule of evidenced based science.
Dr Herberman was particularly helpful in guiding the organization to bring attention to the issue of increased incidences of melanoma.
About Less Cancer:
Since 2004, the Next Generation Choices Foundation has conducted its Less Cancer campaign to bring awareness to increasing incidences of cancer. A nonprofit organization rooted in the Web and social media, Less Cancer educates citizens about behavioral and environmental risks linked to cancer. Less Cancer presents new opportunities to reach individuals and communities.
Less Cancer pioneered the use of Web and social media for cancer prevention/education. The campaign reaches more than 100,000 regular followers in over 30 countries. We believe the immediacy of new media is a good fit with the urgency of the topic. We seek to establish a mainstream literacy for cancer prevention that emphasizes the need to stop cancer at the cause: