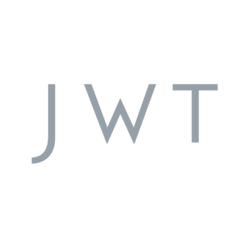 Masculinity was clearly defined when 'men were men,' as the saying goes. Today, gender conventions are blurring, and men are formulating a more nuanced idea of what it means to be man
New York, NY (PRWEB) June 05, 2013
In its latest trend report, JWT, the world's best-known marketing communications brand, examines "The State of Men," focusing on how masculinity is being redefined circa 2013, how men's role in the home is changing and how men are navigating the new gender order.
"Masculinity was clearly defined when 'men were men,' as the saying goes. Today, gender conventions are blurring, and men are formulating a more nuanced idea of what it means to be man," says Ann Mack, director of trendspotting at JWT. "The 'manly man' is mostly portrayed with a wink and a nudge these days, even as some retro elements of masculinity enjoy a revival."
The report also spotlights the trend toward men taking on more housework and child care duties. "The household is becoming more gender-neutral as men both embrace a more active role and get pushed into it out of necessity," says JWTIntelligence editor Marian Berelowitz, who led research and writing for the report. "Shared responsibility—in terms of household tasks and child care—is the new ethos. Men may not yet be doing an equal share, but they're just as concerned as women about achieving a work-life balance."
JWT's "The State of Men" is the result of quantitative, qualitative and desk research conducted by JWTIntelligence throughout the year. For this report, JWTIntelligence surveyed 1,000 adults aged 18-plus in the U.S. and the U.K. from April 29-May 2, 2013 using SONAR™, JWT's proprietary online panel. The report also includes input from experts and influencers in male trends and JWT's Planning Foresight group in London, as well as JWT planners around the globe, including Argentina, Colombia, Venezuela, Australia, Spain, Poland and Thailand.
Findings from the survey include:

In 2013, it's not easy being a man: Seven in 10 American and British men see their gender as becoming less dominant in society. Eight in 10 believe that while people talk about how difficult women have it, things are just as hard for men. And men are more likely than women to say that life in general is harder compared to 30 years ago.
He said, she said: When it comes to housework and child care, perception gaps are wide between the sexes: About half of men say they are largely responsible for grocery shopping and cooking, while fewer than 10% of women say their spouse/significant other is the primary grocery shopper or cook. And while a wide majority of women consider themselves primarily responsible for a long list of child-care responsibilities, at least 50% of men say it is they who are mostly responsible for a half-dozen child care tasks.
Men are anxious about "having it all": Balancing work and family is fast becoming a parental issue, not a women's issue. More than 8 in 10 American and British men say that balancing career and family can be just as tough for men as for women; 7 in 10 men say they have made career sacrifices for the sake of family.
Make way for "fitspo" and "fitspiration": Almost 8 in 10 American and British men agree there's as much pressure on men to have a good body as there is on women. Their main areas of concern: beer belly (40% of men say this aspect of their appearance causes them anxiety), love handles (33%), abs/six-pack (32%) and man boobs (30%).
The report can be found on JWTIntelligence.com. Additional knowledge and research on JWTIntelligence.com includes trend reports on travel, mobile, embracing analog, health and happiness, food and JWT's 10 Trends for 2013 and 100 Things to Watch in 2013.
ABOUT JWT
JWT is the world's best-known marketing communications brand. Headquartered in New York, JWT is a true global network with more than 200 offices in over 90 countries, employing nearly 10,000 marketing professionals. JWT consistently ranks among the top agency networks in the world and continues a dominant presence in the industry by staying on the leading edge—from producing the first-ever TV commercial in 1939 to developing award-winning branded content today. JWT embraces a WORLDMADE philosophy, making things inspired by the world through blending technological innovation with international imagination. JWT has forged deep relationships with clients including Bayer, Diageo, Ford, HSBC, Johnson & Johnson, Kellogg's, Kimberly-Clark, Macy's, Mondelez, Nestlé, Nokia, Rolex, Royal Caribbean, Schick, Shell, Unilever, Vodafone, Vonage and many others. JWT's parent company is WPP (NASDAQ: WPPGY). For more information, please visit http://www.jwt.com and follow us @JWT_Worldwide.
ABOUT JWTINTELLIGENCE
JWTIntelligence is a center for provocative thinking that is a part of JWT. We make sense of the chaos in a world of hyper-abundant information and constant innovation—finding quality amid the quantity. We focus on identifying changes in the global zeitgeist so as to convert shifts into compelling opportunities for brands. We have done this on behalf of multinational clients across several categories including pharmaceuticals, cosmetics, food, home and personal care. For more information, please visit http://www.jwtintelligence.com and follow us @JWTIntelligence.
###