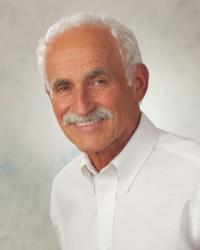 Hudson, NY (PRWEB) June 04, 2013
Dr. Robert E. Danz now provides patients with the Laser Assisted New Attachment Procedure, which makes dental implants possible even for those with advanced periodontal disease. If a person is in need of a dental implant, gum disease treatment is the first step because diseased gum tissue has to be removed before Dr. Danz can fill in the gaps from missing teeth with implants.
Many patients may not be aware that implants are typically the best treatment for replacing missing teeth. Implants are long-term replacements that are actually placed in a person's jawbone instead of resting on the gum line like dentures. With LANAP, Dr. Danz can now remove periodontal disease and prepare a patient's mouth for the dental implant procedure.
More than 69 percent of adults in America between the ages of 35 to 44 have lost at least one permanent tooth. These unsightly gaps can cause embarrassment and diminish a person's self-esteem. However, with dental implants in place, a patient can smile again with confidence. Implants are made of titanium metal, which fuses with the jawbone. This means the implant won't slip or make embarrassing noises and give away the fact that you have false teeth. Moreover, because the titanium is inserted into the bone, patients generally don't experience any bone loss. In fact, the bone is stimulated to regenerate naturally, much the same way it is stimulated by the roots of natural teeth.
If a person had missing teeth and is tired of wearing dentures or bridges, it may be time to replace them with dental implants. Unlike these temporary solutions, dental implants can last a lifetime with proper care. To learn more about dental implants, visit the website and make an appointment with Dr. Danz today.
About The Doctor
Robert E. Danz, DDS, is a general dentist offering personalized dental care for Hudson, NY gum disease patients. Not only does Dr. Danz run his own practice, he is involved in his community. Dr. Danz received his dental degree from the New York University College of Dentistry, after earning his bachelor's degree from Long Island University. He has also taken numerous postgraduate education courses, specifically focusing on cosmetic and restorative dentistry. Dr. Danz is part of one percent of dental professionals providing the most recent FDA cleared laser procedure for gum disease treatment. To learn more about Robert E. Danz, DDS and his dental services, visit their website at http://www.hudson-dental.com and call (518) 444-4215.