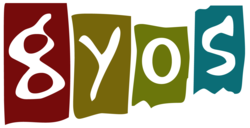 Gyos casts the largest net in terms of delivering classified listings to the user from major classified sites. Because it has the broadest coverage, Gyos is the best place to go for finding those rare items and collectibles
(PRWEB) June 05, 2013
In this online classifieds age where items for sale or for rent are often spread over thousands of classified websites, aggregators help users save time and the hassle of searching sites individually, by bringing all the results together into one place. Unfortunately, even aggregators are unable to deliver a complete list of results because some major sites choose not to include themselves in aggregations. As a result, in order to get a complete search of those hard to find items, the user still has to visit multiple websites.
To address this limitation of aggregation sites, Gyos has launched an innovative search tool that allows users to not only view for sale or rent classified listings from thousands of websites that have opted into an aggregators' feed, but also provide easy access to major sites that are left out so that users get the most inclusive classified ad search possible.
"Gyos casts the largest net in terms of delivering classified listings to the user from major classified sites. Because it has the broadest coverage, Gyos is the best place to go for finding those rare items and collectibles." - Ryan Logtenberg, CEO Gyos
Gyos search aggregation displays classified ads in a retro style that is familiar to a physical newspaper's classified ad section. To make the search experience even faster, Gyos has done away with displaying ads across multiple pages and instead continually loads new ads to the bottom of the current page as the user scrolls down.
With Gyos, users can customize their search further by narrowing their search to specific categories, search criterias and a search radius from where they live. Gyos Search History feature allows previous searches to be saved for convenient repeat searches in future visits.
About Gyos
Gyos first entered the classified ad market in 2010 with the launch of Gyos Canada (http://www.gyos.ca) providing a traditional online classified ad service to a test market of small communities across Canada.
Contact Info:
Gyos Classifieds
424-272-6873
http://www.gyos.com
info(at)gyos(dot)com