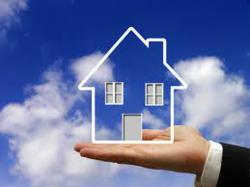 Atlanta, Georgia (PRWEB) June 06, 2013
Given the increasing number of people relocating to the Metro Atlanta area, TWIA Insurance Group, A Nationwide Insurance exclusive agency, is making sure that each newcomer to the area receives the best when it comes to the tedious task of shopping for insurance. Rates are across the board, especially from state to state with each and every insurance company. Daniel Woods, the Principle Agent for the agency states "We typically see people coming to us whose current carrier in their previous state is not able to provide a reasonable rate for their home here in GA." Mr. Woods indicates that there may be a number of factors such as protection class code, fire department classification, and other general rating factors that contribute to this situation. "We make a point to acknowledge these factors and adjust accordingly on the clients behalf," Mr. Woods concludes.
Realtors and Mortgage Brokers alike send a number of clients to complete the online submission form as early as 4 weeks prior to the target closing date according to Mr. Woods. "The earlier the better,... especially when it comes to pricing insurance cost during the real estate transaction," Mr. Woods states. According to him, this is the best way to avoid problems at closing. Mr. Woods also states that, "We have seen families stay in hotels for weeks because of insurance related issues prior to closing." Realtors and Mortgage Brokers, or anyone who is relocating can request forms by emailing "Insurance Quote Request" to submissions(at)twiagroup(dot)com. Having an agent that makes a point to inform someone who is not familiar with local factors is critical when relocating. It is highly recommended to ask as many questions as possible when receiving a rate from a new agency in a new city or state.
If you have any additional questions contact Daniel Woods at 770 325-3756 ext.0.