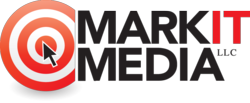 Scottsdale, Arizona (PRWEB) June 06, 2013
WordPress experts to offer training for people seeking to expand their businesses.
People seeking to increase to knowledge and influence using WordPress will benefit from taking training classes.
WordPress is a content management system (CMS) were people can build a quality website without having to take college classes. WordPress is more than just a blogging platform where people can talk back and forth. It is a CMS that allows people to expand their business without having to spend thousands of dollars. To help people understand the true extent of the WordPress content management system, Markit Media is now offering training for people to learn how far they can go using WordPress.
Some people think WordPress is just a blog platform. During training, students will see how blogging can be taken to new levels using this system. Blogging is a great way for business owners to communicate with their customer base. Customers can also leave feedback to companies seeking to enhance their customer relations.
During the training sessions, learning photo and video uploading skills can help save money and educate customers by giving them personal access to the knowledge they need in order to use an educational tool to purchase products or services. Learn how to change the content of pages without having to completely erase all the information from the older page. Learn how to create new pages and save them to use the next time they are needed.
Participants will take time to learn how search engine optimization (SEO) that can enhance internet marketing strategies. See how people with knowledge of PHP and MySQL can aid in setting up a website if the need to use the services of another website programmer to help develop a site.
Looking to take advantage of all that WordPress has to offer? Consider WordPress training that is being offered by the WordPress experts at Markit Media. Learn how to fully use the power of WordPress. Give Markit Media a call today and get off on the right foot when using WordPress.
Please visit http://www.markitmedia.com for contact information.