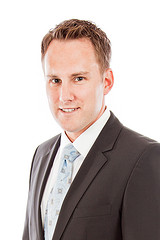 Lowering the BAC threshold to 0.05 will certainly increase DUI litigation forcing district attorneys across the Commonwealth to prove that the suspect was incapable of safely driving.
Bensalem, PA (PRWEB) June 07, 2013
According to its May 14, 2013 safety report, the National Transportation Safety Board has proposed that states lower the blood alcohol content threshold for drunken driving down to 0.05 or lower, from the 0.08 level which all 50 states currently enforce. The lower blood-alcohol threshold is among 19 recommendations made by the board to reduce drunk driving. Other elements include calls to expand the use of in-vehicle devices to prevent the start up of cars by impaired drivers and to increase the number of enforcement checkpoints.
While the BAC threshold is a matter of state law, the federal government can step in and pressure states to meet this standard by threatening to withhold highway funding. The 0.05 percent limit will most likely not become a law anytime soon. Individual states would have to adopt this new standard, and it took about 20 years for all the states to lower the limit from 0.10 to the current 0.08. Nevertheless, federal regulators at the NTSB are very serious about this initiative to reduce motorist deaths due to DUI considering their records indicate that nearly 10,000 people are killed in U.S. auto accidents involving a drunk driver each year.
The new proposal was met with lukewarm enthusiasm from safety groups. Concerns from the beverage industry resound that the government is going too far. In a May 20 op-ed piece, Sarah Longwell, managing director for the American Beverage Institute in Washington, D.C. said, "The public safety community told us back in the late '90s that cutting the BAC threshold from 0.10 to 0.08 would save thousands of lives. It hasn't. There's no reason to think that driving the BAC limit even lower would have a more dramatic effect."
More than 100 countries worldwide, including those that make up the European Union, have their drunk driving level set at 0.05% (or lower). This reduction in the legal limit for alcohol allowed the EU to cut its drinking and driving-related fatalities in half in a span of 10 years.
Studies show that a woman weighing less than 120 pounds can reach 0.05 after just one drink, and a man weighing up to 160 pounds reaches 0.05 after two drinks. Under the current Pennsylvania DUI law, a 180-pound male typically will hit the 0.08 limit after four drinks over an hour. The safety board estimates lowering the rate to 0.05 would save about 500 to 800 lives every year.
If this proposal becomes new Pennsylvania law, Bucks County DUI lawyer, Michael L. Saile, Jr., forsees an explosion of DUI litigation across the state. Historically, Pennsylvania law makers have made it easy for DUI suspects to concede to their DUI by creating harsh sentences, the First Offender's Program (known as ARD), and intermediate punishment alternatives such as house arrest and work release.
Typically, lawyers force DUI cases to trial when there is:

a technical error made by the police officer
an error in the breath or blood testing process
or an extremely low blood alcohol level (BAC)
To learn more about DUI in Bucks County, download a complimentary copy of Michael L. Saile, Jr., Esq.'s Bucks County DUI Guide.