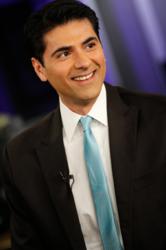 Breast cancer used to be this disease that women were ashamed of.
Beverly Hills, CA (PRWEB) June 06, 2013
A regular guest on Good Day LA, Dr. Sonu Ahluwalia informs viewers about important topics in the field of health and wellness. This week, the La Peer Health Systems surgeon spoke about guidelines for breast cancer testing.
"Breast cancer used to be this disease that women were ashamed of," said Dr. Ahluwalia, who is a fellow of the American Academy of Orthopaedic Surgeons. "The idea was to make people more aware, have them come out. The problem is, I think, that now we are over-diagnosing and over-testing these cancers."
Currently, the American Cancer Society recommends that women over 40 submit to yearly mammograms. However, Dr. Ahluwalia cautions that early testing may not be saving as many lives as people believe. In some cases, doctors are detecting early forms of cancer, like DCIS, that may or may not have caused problems for the patient. By encouraging women to be tested every year after 40, medical professionals may be causing patients undue stress and, in some cases, encouraging them to undergo invasive treatments they don't actually need.
"Catching early, early cancers that may not have metastasized anyway… I'm not sure that that has saved lives," said Dr. Ahluwalia.
The La Peer surgeon also notes that, for young women, hyper-vigilance about breast cancer may lead to negative emotions surrounding their breasts.
"Essentially any part of our body can develop cancer," said Dr. Ahluwalia, who cautions women against assuming that breast cancer will develop at some time.
Still, it's important that women take their unique risk factors into account when making decisions about breast cancer testing. Dr. Ahluwalia reminds patients with a history of breast cancer and those with breast implants to be more vigilant in testing for the disease.
Watch the entire news segment with Dr. Ahluwalia on My Fox LA.
For more health tips from Dr. Ahluwalia, as well as videos of his other FoxLA segments, visit his Facebook page.
Sonu Ahluwalia, MD, is an internationally-acclaimed board-certified orthopedic surgeon at La Peer Health Systems, as well as the Clinical Chief of Orthopaedic Surgery at Cedars Sinai Medical Center in Beverly Hills. His private practice specializes in sports medicine, shoulder, knee and hip surgery.
Dr. Ahluwalia completed his orthopedic training at the Harvard Combined Orthopaedic Surgery Residency Program in Boston, one of the most sought after training programs in orthopaedic surgery. He has completed three fellowships, two at Harvard Medical School and one at Lenox Hill Hospital in New York City, on shoulder surgery, sports medicine, and joint replacement and joint preservation surgery. For more information please call 310.659.2910 or visit http://www.Ahluwalia.org.