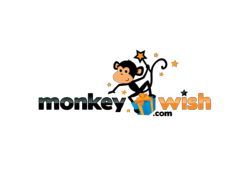 Organizations and families can create detailed lists with specific needs such as clothing, food, household supplies, appliances, and furnishings; anything they may need
GAINESVILLE, FL (PRWEB) June 05, 2013
Universal gift registry, MonkeyWish.com, launches their newest, non-profit service today, helping to change the way we respond to disaster relief. Bridging the gap between victims and those looking to assist in relief efforts, MonkeyWish.com is providing a free, online tool to better organize donations and help streamline distribution to victims.
"We're seeing coolers on the side of the road, filled with food but covered in flies," said CEO and Founder, Kristi Taylor, who is currently stationed in Oklahoma City assisting in the disaster relief efforts. "To see someone's efforts go to waste is heartbreaking. We want to make sure that never happens."
The newly added digital service will allow non-profit organizations to create their own wish lists of items that are needed during the time of crisis. These lists will then be published on the MonkeyWish.com non-profit section (MonkeyWish.com/give) with links that can be shared through email, social media or other outlets. In addition, individuals and families that have also endured disasters can create their own personalized lists as well.
"Organizations and families can create detailed lists with specific needs such as clothing, food, household supplies, appliances, and furnishings; anything they may need," said Taylor. "We want to be able to provide a tool that truly helps victims and those in need. That was the reason MonkeyWish.com was created: to give back."
With a recently announced partnership with Evite and over 160 affiliates including Walmart, Macy's, Best Buy, Amazon, Kohl's, Nordstrom and Zappos, MonkeyWish.com users can compile wish lists from any retailer with an online presence. For more information about the new non-profit tool, visit MonkeyWish.com/give.
About MonkeyWish.com
Launched in 2011, MonkeyWish.com in an innovative, universal gift registry providing what most registries do not: the ability to add any item from any store for absolutely any occasion. Whereas most online gift registries are limited to a specific retailer or product, MonkeyWish.com users can add any item through the online site, exclusive UPC bar-code scanner or be input manually. MonkeyWish is proud to give back to the Tim Tebow Foundation. For more information on MonkeyWish.com or to become a member, visit http://www.MonkeyWish.com.