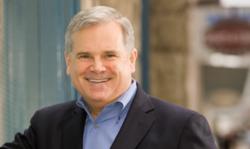 No one should have to go through this much because of something they ate.
--Bill Marler
FAYETTEVILLE, NC (PRWEB) June 05, 2013
Seattle-based Marler Clark filed a third lawsuit* against the Holiday Inn Bordeaux today. The lawsuit was filed in Cumberland County Superior Court on behalf of Asheville resident Lacey Townsend, who alleges she became ill with a Salmonella infection after eating food purchased from the hotel's restaurant that, according to the complaint, "was adulterated, not fit for human consumption, and that was not reasonably safe as designed, manufactured, or sold."
According to the complaint, Lacey Townsend ate food purchased from the Holiday Inn on May 8 and May 9, 2013. She alleges that she fell ill with symptoms of Salmonella infection on May 10 and was transported to the ER at a local hospital on two occasions for treatment of her severe illness. The complaint states that the plaintiff is experiencing ongoing symptoms of Salmonella infection and continues to receive medical care.
The complaint cites a May 29 Cumberland County Department of Public Health "Salmonella Outbreak Investigation Update" announcing that 99 confirmed and suspected Salmonella cases have been traced to the Holiday Inn Bordeaux in Fayetteville and that 6 of those cases were hospitalized.
"It's been almost a month and my client still requires medical treatment due to her Salmonella infection," said attorney Bill Marler. "No one should have to go through this much because of something they ate. We're bringing this lawsuit in an effort to make her whole."
BACKGROUND: Marler Clark has represented thousands of victims of Salmonella and other foodborne illness outbreaks across the nation.

Cumberland County Superior Court case numbers: 13 CVS 4175, 13 CVS 4176 and 13 CVS 4300