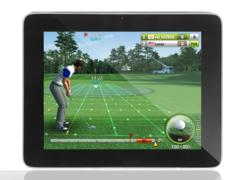 As a company, our primary focus has always been to offer customers great value for their money. Through our new website, we are actively promoting the process of direct selling instead of selling through resellers and retailers
Newport Beach, CA (PRWEB) June 09, 2013
Newport Beach, California based company Idolian Mobile Inc. launched the newly designed website of their division Idolian.com. The redesigned website http://www.idolian.com that is extremely shopper friendly is primarily targeted towards customers who are on the lookout for Android tablet PCs that are competitively priced. Instead of selling these tablet computer s through resellers and retailers, the company is targeting to increase the purchase volume via direct selling through this new website.
The website features IdolPad & Studio android tablet series where customers can browse through the company's exhaustive inventory of Android Tablet PC s. The company is also involved in the process of further expanding their range of products comprising tablets and accessories for tablets in ecommerce markets.
Established in 2010, the PC wholesale retailer has a customer base not only in the US but they are also internationally renowned. As a supplier of discounted Android tablet PCs to customers across the globe, the company strives to be on the forefront of this intensely competitive and highly dynamic global market. The new website features different products that include IdolPad & Studio series along with accessories such as HDMI cables, tablet car chargers, screen protectors, micro SDHC cards, etc. The company's Unique Selling Proposition is 'Sell Directly to Consumers & Businesses' and through the new website, customers will be able to buy tablet PCs at competitive prices. With this launch, idolian.com is putting many of its tablets on sale at starting price of $79.99 for their best selling model, IdolPad Plus and new high performance tablet pc for business, Studio Office model at just $278.
A representative of Idolian.com says, "As a company, our primary focus has always been to offer customers great value for their money. Through our new website, we are actively promoting the process of direct selling instead of selling through resellers and retailers which enables us to offer even the latest and the best Android tablet PCs at unbeatable prices."
Idolian Mobile Inc. also offers schools, businesses, and corporate clients a wide array of promotional products and items (Tablet PCs, Android Tablet PCs, etc) at discounted prices. Apart from offering customers affordable tablets at discounted prices, the 'bundle and save' (products purchased in a bundle) offers where further discounts are offered on already low priced tablet PCs are available at the new website. Customers can not only enjoy massive savings on some of the best Android Tablet PCs and accessories through this offer but they can also avail free 2 day shipping on all bundle products, which reduces the normal waiting period of 5-7 days to just 48 hours.
Founded in 2010, Idolian Mobile Inc. is a wholesaler retailer of Android Tablet PC and tablet accessories at extremely low prices in the USA and other countries around the world. A division of Idolian Mobile Inc., Idolian.com focuses on providing discounted tablet PCs to customers worldwide. For more information, visit the new website http://www.idolian.com