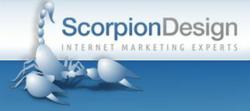 Valencia, CA (PRWEB) June 04, 2013
On April 19, 2013, several members of the Scorpion Design, LLC team went to Simonton, Texas to participate in the first annual AAF Sporting Clays Tournament. Hosted by the Allied Advocates Foundation (AAF), the sporting clays tournament was held to benefit the Returning Heroes Home organization.
AAF was founded by five attorneys who sought to give back to the community—a vision that aligns with Scorpion Design's own belief in the importance of charity and the company's philanthropic efforts. Through the AAF, these five attorneys worked to raise money for local charities; they also sought to support the brave men and women who stand on the front lines, as well as the families who consistently support them.
They found such an opportunity with the Returning Heroes Home (RHH) Foundation, and gladly began to help with fundraising efforts to support such a good cause. Returning Heroes Home was founded in 2006 to help support soldiers rehabilitating at Fort Sam Houston. It is RHH's vision to create a "home away from home" for these soldiers, and give them a place of healing while they recover from injuries sustained at war.
In April of 2013, AAD held their first annual "Clays on the Brazos," a charitable sporting clays tournament for the benefit of RHH. After hearing about the event, Scorpion Design gladly joined in the efforts—signing up as both a Scoring and Gun Sponsor for the event. Not only was the web design and Internet marketing company a primary sponsor, they also participated in the shooting itself by sending a team to Texas for the event.
"Personally, I was proud to be able to participate," said Scorpion's Chief Legal Officer Michael Sauer. "While I support all charitable causes, none are as important to me as giving back to veterans who fought for this country—especially those who were injured and those who gave the ultimate sacrifice. It was nice to be able to participate in this so they could get the help they need and know that we support and stand behind them."
With the support of Scorpion and the many other generous individuals and companies, the sporting clay tournament raised over $50,000 for the benefit of the RHH Foundation. Scorpion is proud to have been able to help participate and help support the RHH Foundation, and they look forward to sponsoring upcoming events for years to come. Through the efforts of Scorpion's charitable branch Scorpion Cares, they hope to continue giving back to the local and national community to help support good causes such as this one.
"We were honored to be asked to participate and sponsor the AAF Sporting Clays Tournament this year," said Scorpion VP of Sales Brandon Wheeler. "We had so much fun meeting all fellow participants and sponsors who donated their time and resources to a good cause. We look forward to our continued relationship with the Allied Advocated Foundation and the Returning Heroes Home Organization long into the future.
Scorpion Design, LLC is a web design and Internet marketing company focused on providing exemplary service for law firms throughout the nation. With the seamless combination of cutting edge technology, award-winning design, and professional SEO efforts, the company is able to help law firms expand their online presence. Scorpion has been honored countless times for its efforts—winning the 2013 Internet Advertising Competition Award for Best Marketing Website and even being named on the Inc. 500 | 5000 list for the nation's fastest growing companies. To learn more, visit them as http://www.scorpiondesign.com.