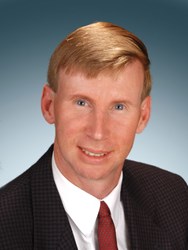 It is a very exciting time for real estate in San Diego's North County!
San Diego, CA (PRWEB) June 06, 2013
John O'Rourke, Branch Manager of Real Living Lifestyles in Escondido, is excited to be moving with his team of exceptional agents to its new location at 387 North Escondido Boulevard, in beautiful downtown Escondido. Located right in the heart of Escondido, across from Escondido Performing Arts Center, the new location will be spacious, accommodating, and very convenient for our valued clients. "It is a very exciting time for real estate in San Diego's North County. With interest rates near all-time lows, and home prices rising again, the current market conditions are favorable for both buyers and sellers," said O'Rourke.
Our top agent Ed Swauger commented, "Our improved facilities and location is a fabulous move for Real Living Lifestyles. Our exposure is already improved as is our ability to serve our clientele. Any serious buyer or seller will be well served to consider one of our savvy agents."
This branch in Escondido has an unprecedented team of caring, skilled, professional agents that are available to service all real estate needs. Hiring Real Living Lifestyles agents to represent the sale or purchase of a home, you will always get knowledgeable, first class service with a personal touch. Selling a home can be daunting for sellers, and Real Living Lifestyles agents give clients the confidence, clarity, and experience needed to successfully sell their home for the highest price possible.
The team is looking forward to providing signature service while helping make the next move a smooth and successful one! The office is open for business this week!