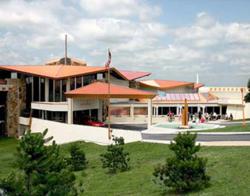 And unlike many stories of addiction that end in prison or death, Valerie's story ended happily. She completed treatment through Narconon, beating her substance abuse problem and has even been featured in her trade magazine.....
Canadian, Oklahoma (PRWEB) June 10, 2013
Like any other story of addiction, Valerie Hartman's life started out with a bright future. With a blossoming career as a flight attendant with Southwest Airlines, Valerie was a reliable and competent employee. Her drug use began years later after suffering a tragic and violent loss of two family members. To deal with the pain, Valerie turned to prescription drugs.
What started with a pill bottle soon turned deadly, as snorting cocaine and drinking became a regular way of life. Sneaking around and cheating to pass the airline drug testing policy kept Valerie employed. And no matter how ashamed she felt, lying to a company that she loved and respected, she continued to sink deeper and deeper into addiction.
After being confronted by a manager, via airline employee assistance programs, Valerie sought help in the form of three different 28-day rehab programs. Unsuccessful after each venture, but still wanting to live drug-free, she began to feel that something more was needed.
A colleague and friend from Southwest airlines suggested she try a different form of treatment. With that advice, which subsequently saved her life, Valerie enrolled in the Narconon Arrowhead program, located in Canadian, Oklahoma.
Unlike so many stories of addiction that end in prison or death, Valerie's story ends happily. She completed treatment through Narconon services, finally beating her substance abuse problem. She has even been featured in her trade magazine in an article named, "There is Help - A True Story of Recovery," which details her recovery along with components of the Narconon rehabilitation program.
Valerie credits her recovery and success to the treatment curriculum, saying that "the program focuses on the physical and mental healing of an individual and provides life skills services, thus giving one the power to once again maintain control of his or her life and daily choices."
Over the period of a year she worked through eight different Narconon Arrowhead courses. The first was designed to improve communication ability through exercises called Training Routines. She underwent a sauna detoxification that reduces the body burden of drug toxins, after which drug cravings usually also diminish. And she studied several life skills courses. These 'classes' allow clients, called 'students' in Narconon, to improve values, transmute negative thinking to positive, and to take responsibility for past transgressions. Repairing relationships is another important component of the treatment.
Now sober, Valerie says she is thankful to "have my family back. I am happy on a daily basis and have found a way to leave all of the things that happened to me in the past. I am able to set goals for myself now." Valerie has spent the last year of her life not only sober, but also helping other people find suitable treatment for addiction.
For more information call 800-468-6933.