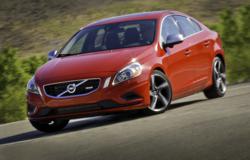 The new list is an excellent resource for anyone who doesn't have time to consider cars that may potentially be unsafe.
Torrance, CA (PRWEB) June 06, 2013
Every vehicle has its own unique strengths, and while it's probably the most important, safety is one attribute that is often taken for granted. Now, a new list from autoMedia.com, entitled 10 Best Safe Mid-Sized Sedans, rounds up all the highest-rated four-door sedans and selects the ten that offer the total package with an emphasis on safety.
There is a lot to consider when researching the purchase of a new car, and while safety is factored into the decision-making process, it should be front and center at all times. That's because buyers don't need to sacrifice fun to drive a safe car, and vice versa. The new autoMedia.com list offers ten new vehicles that prove that point.
Based on vehicles that received the highest-possible Top Safety Pick+ rating from the Insurance Institute for Highway Safety (IIHS), the list narrowed the field down to ten cars that can offer thrills, luxury, value or a combination of all three in addition to their impressive crash test scores.
"Safety is a top concern for all potential new car customers, so the goal was to provide them with a diverse selection of safe vehicles to choose from," said autoMedia.com Founder and CEO Doug Hamlin. "The new list is an excellent resource for anyone who doesn't have time to consider cars that may potentially be unsafe. Then they can use the autoMedia.com New Cars buying guide to further research the vehicle they like, and even request a quote."
The 10 Best Safe Mid-Sized Sedans list features the biggest automakers in the world, many with sparkling reputations for safety, as well as others that went to great lengths to improve their crash test results.
Two members of the new list are among the best-selling vehicles in the United States, regardless of class. Both the 2013 Honda Accord and Nissan Altima have been named TSP+ picks, and offer considerable value with great features at an attractive price.
There are plenty of options to choose from, however. American brands have a strong presence, with the inclusion of the 2013 Ford Fusion/Lincoln MKZ as well as the Chrysler 200. In addition to having the highest possible IIHS crash rating, these three models are also massive improvements over their predecessor models in terms of performance, amenities and value. Sportier options include the 2014 Mazda6 and 2013 Volvo S60, while luxurious models are represented by the Volkswagen Passat and Acura TL.
"There is something for everyone on the new list, and autoMedia.com is here to help pickup buyers make the right decision," said Hamlin.
Keep checking autoMedia.com for the latest news, photos and analysis from around the automotive industry.
About autoMedia.com: The auto website was launched in September 2000 by a team of automotive editorial, design, and publishing professionals, with the goal to be the premier provider of quality automotive content on and for the Web. Today it features over 92,500 pages of original articles, including over 2,500 features researched and written by leading automotive experts, covering new and used car buying, new vehicle previews, road test reviews, car care maintenance, professional driving advice, and technology. Automotive enthusiasts and new car shoppers can read about the latest industry news, pricing, rebates and incentives, view photo galleries and research details on all makes and models. For more information, visit autoMedia.com.