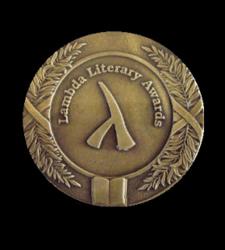 "Some of the baddest butches and flirtiest femmes."

—Good Vibrations
(PRWEB) June 05, 2013
The 25th annual Lambda Literary Award ceremony took place right after Book Expo America in New York, and more than four hundred attendees gathered to honor excellence in LGBT literature. DL King's The Harder She Comes won a Lammy (as the award is affectionately nicknamed). King's title includes stories that span the whole range of butch/femme desire, and gets to the heart of girl-on-girl love and lust. As its Lammy award confirms, The Harder She Comes is more than just a steamy read; it has literary merit and depth of content, too.
Girls Who Score by Ily Goyanes, another Cleis collection, was also nominated for the same category. Girls Who Score focuses on the appeal of lesbian athletes, from out on the field to back in the locker room.
Cleis Press publishes provocative, intelligent books across genres. Whether literary fiction, human rights, mystery, romance, erotica, LGBTQ studies, pulp fiction, or memoir, you know that if it's outside the ordinary, it's Cleis Press.