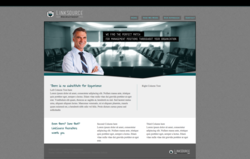 Las Vegas, NV (PRWEB) June 06, 2013
Las Vegas-based recruiting firm LinkSource Recruiters is giving recruiters and agencies in the insurance industry an effective, cost-efficient solution to recruiting quality candidates for employment. In alternative to more traditional recruiting methods, LinkSource Recruiters uses a three-step process to identify and attract qualified candidates that are pre-confirmed matches for clients' employment needs. Already the firm's clients are reporting notable savings in their recruiting budgets and conservation of hundreds of man-hours of candidate searching.
Insurance recruiters start by contacting LinkSource Recruiters to find qualified prospects. The firm identifies leads for all position levels, whether they are senior or just entry-level roles. It also identifies talent for positions in agency settings or at the district level. To identify top-quality candidates, LinkSource's talent acquisition team goes through thousands of potentials which they identify through proactive job board searches. Once they have identified prospects which match their client's criteria, they send them an introductory email detailing the employment opportunity and a website to visit if the prospects are interested. The candidates which subsequently visit the website and indicate interest are then confirmed as quality prospects, and uploaded into a CRM database for the client's access.
The advantages offered by this process are many. LinkSource's recruiting service takes pressure off insurance recruiters to spend hundreds of man-hours to identify prospective employees. Reduced man-hours and more efficient operations in turn bring about reduced recruiting expenditures and greater budget savings. Additionally, LinkSource Recruiters confirms that identified prospects are interested in insurance industry employment, giving clients a steady source of qualified leads from which to choose.
Please visit http://www.linksourcerecruiters.com or call (800)-597-7754 to learn more.