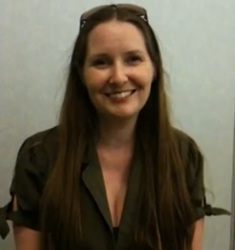 The last thing a parent wants to hear is 'that cry' they've learned so well that tells them that their child is suddenly in pain, and every parent knows instinctively the difference between the 'fake' cry and the 'real' one
Kernersville NC (PRWEB) June 04, 2013
An educational series, "Kids' Pain-Free Summer" is being launched by Products Plus International to assist parents in protecting kids from possibly dangerous situations that are especially prevalent during the summer months.
Summertime always means increased outdoor activity for kids which can mean more insect bites from all those flying and crawling critters, and more minor burns, from blistering hot car bodies to lawn mower engines to backyard grills, and of course, the usual muscle aches and pains from falls and play.
For moms and dads, it's time to be extra aware of common hazards, whether at the back yard or beach.
"The last thing a parent wants to hear is 'that cry' they've learned so well that tells them that their child is suddenly in pain," says David Amos of PPI, "and every parent knows instinctively the difference between the 'fake' cry and the 'real' one."
"The more parents can be aware of dangers, the better they can pre-warn their kids of what dangers to be careful of, or possibly even to restrict the child's behavior altogether."
The format for the series will be as blog style posts from PPI's writers, but it is hoped that reader-parents will add their knowledge and experiences as well.
The sponsor for this educational series is IPF-Pain Relief Lotion™, a fast acting topical "first-aid in a bottle" featured by PPI that should be a welcome addition to every family's first-aid arsenal for relief of pain from insect bites, minor burns and every day aches from muscles and joint pains throughout the spring and summer seasons.
The "Kids' Pain-Free Summer" educational series to make summer a safer, pain-free time for kids will be found at http://www.ipf-painrelief.com/kids-pain-free-summer.
About:
Products Plus International (PPI), a division of LGM, is a distributor of all-natural, personal care products to include Simplee Natural Moisturizing Crème (BestMoisturizingCream.com), IPF-Pain Relief Lotion for muscle ache and arthritis pain relief, and Ultimate Desire for Men, the leading liquid, all-herbal ED formula. PPI markets all products in the USA through Amazon.com, and publishes the website http://www.IPF-PainRelief.com.
PPI is also a supporter of the Bee Wise Kids (BeeWiseKids.org) educational initiative and curriculum to prevent childhood sexual molestation, and Green Ribbon Schools (GreenRibbonSchools.org), the nation's premier interactive learning site for 6th through 12th graders, a project of 4empowerment, headquarters in Austin, Texas
Lexis Global Marketing LLC (LGM) works with clients to develop and implement their marketing programs and strategies, domestically and internationally, LexisGlobalMarketing.com
Contact: David Amos
Lexis Global Marketing LLC.
Tel 1-336-817-7376
Email: damos(at)lexisglobalmarketing.com
Address: 931-B South Main St., Suite 154
Kernersville NC USA 27284
About:
Lexis Global News (LGN) features current items of interest in business, technology, manufacturing, health and wellness, education, fashion, travel and life style. LexisGlobalNews.com/
Contact: Robert Allen
Lexis Global News
Tel 1-336-775-8617
Email: featurerseditor(at)lexisglobalnews.com
Address: 931-B South Main St., Suite 154
Kernersville NC USA 27284