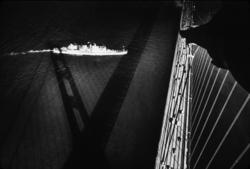 We want our customers to know that they cannot go wrong when selecting one of our people for their photography needs
San Francisco, California (PRWEB) June 06, 2013
The Gathering of Photographers, a highly select photo agency based in Austin, Texas, announces the addition of an award winning photographer, Gary Fong, to join their team. Gary is located in California and brings years of experience and knowledge to the table for The Gathering of Photographers.
"We are excited to have Gary come on board, he will offer a great deal of versatility and experience to the table for our customers," says Kevin Vandivier, owner of The Gathering of Photographers. "Our goal is to bring together a grouping of photographers who are the best of the best. We want our customers to know that they cannot go wrong when selecting one of our people for their photography needs."
Gary Fong's experience spans more than 25 years across a variety of newspapers and magazines. The elegant style of his work has influenced countless photographers with his unique examples of journalistic coverage.
Gary has been named the California Press Photographer of the Year twice; the San Francisco Bay Area Photographer of the Year five times; San Francisco Press Club, POY two times. His photos have appeared in Time Magazine, Newsweek Magazine, Life Magazine, Look Magazine, Associated Press, New York Times and the Los Angeles Times.
Gary Fong now joins top tier photographers from around the world by having his work showcased at http://www.thegatheringofphotographers.com. The various photographic specialties of each photographer, from architecture, portraitures, and food, to fashion, commercial, advertising and editorial, are all highlighted by TGOP. The Gathering of Photographers markets to discerning photo buyers at ad agencies, magazines and corporations who have an ongoing need to find fresh artistic photographic vision and talent for their clientele in brand marketing, product promotion and or editorial storytelling.
About The Gathering of Photographers:
Founded and created by award-winning photojournalist, Kevin Vandivier, The Gathering of Photographers is a web-based photo agency, showcasing top tier photographers from around the world. Specializing in architecture, portraiture, food, fashion, editorial and commercial categories, TGOP is intended as a global online marketplace where buyers and sellers can meet directly. For more information, visit http://www.gatheringofphotographers.com or call 830-637-7117.