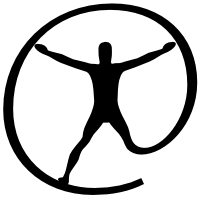 mxHero rescues email by solving some of the most pressing problems for corporate users
New York, New York (PRWEB) June 06, 2013
mxHero, an email innovator focused on business users, is rolling out a robust enterprise version of its popular email enhancement platform and growing suite of email applications. mxHero's new Professional Edition has more than 25 apps that significantly improve business user and IT Admin experience in areas of personalization, security, monitoring and cloud file management. Some of the most popular apps enable users to send massive attachments, create read-once self-destructing emails and prevent blind copy distribution.
mxHero Professional Edition creates an app store environment on corporate email systems. Compatible with all major email systems, mxHero's professional platform and email apps are now available in the cloud on AWS Marketplace, as a virtual appliance installed on client email servers or as a capability from email service providers. Companies can download specific applications, plug-ins, or the full platform – all from a variety of sources. mxHero's Professional Edition also provides an admin dashboard and reports that track usage and other important email metrics.
"Email is the most widely used Internet service, yet it is creaky with old age. It has become increasingly fractured over the years and poses significant security and privacy problems to corporate systems as a result of consumerization of IT," says Alexis Panagides, president and co-founder of mxHero. "mxHero rescues email by solving some of the most pressing problems for corporate users. By making dozens of our own and third-party apps easily available with any email platform, mxHero helps companies take email performance to a new level without requiring heavy investment in switching or customizing email systems."
mxHero already has built a rapidly growing international footprint with both small and medium-sized businesses and large industry partners. Its open-source platform and applications have garnered more than 80,000 users just on Google Apps alone. In total, more than 5,500 companies representing more than 350,000 users around the world have deployed the platform. mxHero also has partnered with leading solution providers such as VMWare and Cloudmark.
"Enterprise email services are overdue for an overhaul, and mxHero's enterprise version offers new capabilities and flexibility for businesses," says Neil Cook, chief technology officer for Cloudmark, the global leader in messaging threat protection for communication service providers. "Cloudmark is excited to be part of the mxHero ecosystem and to supply its top-tier messaging anti-spam and anti-virus security solution to this new offering."
About mxHero
mxHero is an email enhancement platform and app store that gives companies, service providers and end users powerful new ways to control, use and analyze email. The mxHero virtual appliance and its growing suite of email apps, downloadable or available in the cloud, help companies and service providers address the challenges of increased email volume and size by improving flexibility, security and productivity. Apps developed for mxHero's open source platform work with any email management program, including Gmail and Microsoft Exchange. More than 5,500 companies with 350,000 users have added mxHero to their email capabilities.