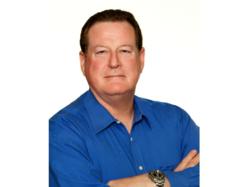 Plano, Texas (PRWEB) June 05, 2013
Optisense Network™, LLC (http://www.optisense.net), a leading provider of optical sensor-based solutions for automating distribution networks and BPL Global® (BPLG) (http://www.bplglobal.net), a leading provider of smart grid technologies from substations through customer premises announced today a collaboration for accelerating distribution automation insight beyond the substation.
Optisense Network provides highly accurate measurement of 3-phase and single phase current and voltage power metrics through their optical-based sensor solution. Optisense's real time data is processed by BPLG's Connected Energy® Grid Management software, providing the operational insight needed by distribution grid operators.
"We are excited to be partnering with BPL Global and their suite of innovative grid measurement and management solutions," says Stephen Prince, CEO of Optisense Network. "A smarter grid begins with smarter lines. Accurate measurement of electrical signals is essential for improving system reliability, efficiency, and pinpointing energy savings opportunities. The combination of Optisense's reliability and accuracy with BPLG's grid management solution gives system engineers actionable data they can use to identify and solve problems in real time."
Downstream power metrics can be used by utilities for a variety of operational needs such as restoring service more quickly by identifying and locating line faults, improving Volt/VAR control, optimizing voltage for energy savings through conservation voltage reduction (CVR), managing power quality and protecting assets on congested circuits.
"The combination of our Grid Management software with Optisense's innovative optical sensors gives utilities a wealth of distribution line metrics to improve operational reliability and energy efficiency," said Peter Londa, CEO of BPL Global. "Our collaboration enables the rapid deployment of distribution line monitoring systems including our Grid Management software for a turnkey solution. The addition of Optisense to our growing partner ecosystem provides considerable value to our product offering for advanced distribution automation."
OptiSensors™ are highly accurate, measuring power metrics to ±0.5% (including IEDs), versus competitive sensors with accuracy of ±1-2%. Patented, optical-based technology allows the sensors to take and store 15,000 measurements per second. Setting the standard for medium voltage line sensors, OptiSensors™ are designed with the accuracy and sampling rate necessary for advanced distribution automation. The Connected Energy® Grid Management software provides utility operations with the most significant and relevant information on power metrics in a timely manner, allowing operations personnel to quickly assess and respond to grid conditions.
About OptiSense
OptiSense Network™, LLC is a leading global provider of optical sensor-based solutions for automating electrical distribution networks to enable a Smart Grid. Its proprietary optical technology platform permits high-accuracy measurements of current and voltage-related data (including high frequency components) that enable network operators to improve distribution system reliability, efficiency, and control. Headquartered in Plano, Texas (DFW), Optisense's 15KV, 25KV, 35KV, and 46KV sensor solutions are used by distribution utilities and operators in North America, Asia, and Latin America seeking intelligence beyond the substation. (http://www.optisense.net)
About BPL Global
BPL Global® (BPLG) provides electric utilities with a suite of smart grid solutions for advanced distribution automation from substations through customer premises. Our solutions collaborate across the grid, helping utilities increase efficiency and reliability to improve their financial, operational and environmental performance. BPLG combines our experience in applying smart grid solutions with our market-leading technology to successfully serve leading utilities around the world. http://www.bplglobal.net