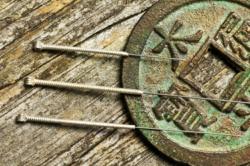 In a stressed-out, over scheduled world, acupuncture can provide an added boost.
Brooklyn, New York (PRWEB) June 06, 2013
Brooklyn's LGBT Pride Festival will take place on Saturday, June 8, on Fifth Avenue in Park Slope, and Karuna Acupuncture will have a booth set up between 8th and 9th Streets. Melanie Severo, licensed acupuncturist and registered nurse, will be available to answer questions about acupuncture and healthy lifestyles for anyone interested in learning more. Make an appointment at the booth, and receive $30 off the first treatment*.
For people suffering with chronic pain or other chronic conditions such as allergies, recurrent headaches, painful menstrual cycles, insomnia, fatigue, or depression and anxiety, acupuncture has repeatedly proven to be an effective treatment modality. People often decide to try acupuncture when every other treatment available has been unsuccessful.
Pills and invasive treatments offered in mainstream medicine often take their toll on the body, but acupuncture is gentle and safe, and patients frequently report an overall improved sense of well-being and an increase in energy in addition to an improvement in their symptoms. In fact, many people utilize acupuncture as part of their comprehensive health maintenance regimen, seeking out a treatment every 4-6 weeks to help keep their body, mind, and emotions in balance. In an environment where people tend to be stressed out and over scheduled in their day-to-day lives, acupuncture gives an added edge.
So come on over for a chat! This is a great opportunity to learn more about this ancient medicine and how it can provide relief in the modern world.
Don't forget to take advantage of the special offer on first-time appointments ($30 off!*) that are scheduled at the booth during the festival.
*New patients only
Karuna Acupuncture was established in 2012 by Melanie Severo, licensed acupuncturist and registered nurse. Karuna Acupuncture's mission is to support each client on their journey to better health, helping each individual to realize their own greatest potential.