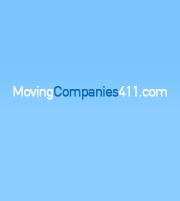 With moving being such a big part of life Movingcompanies411.com was set up to help people find reliable moving services companies.
(PRWEB) June 07, 2013
With moving being such a big part of life, Movingcompanies411.com was set up to help people find reliable moving services companies. Now, with their new service, customers can also find companies to help them ship their cars. Car shipping is not easy but with this resource, people can now find movers around their areas easily with a few clicks of the mouse button. In addition, customers can learn important information about shipping, including the factors to consider when they are shipping their car.
Open car shipping is the most affordable service. It can be used for cars that are not so rare or very expensive. This is affordable for everyone and the customers will be assured that their auto is in safe and professional hands. One can arrange with the shipping company that they choose and have their car delivered right to their doorstep. The good thing with car shipping over long distances is that it saves the car from building up on the mileage.
Closed car shipping is generally used by customers with rare and expensive autos. The car is protected against the wear and tear of the highway and against the weather. It is more expensive than the open car option, but for a rare car owner, no good service is too expensive.
Expedited car shipping is the fastest car shipping service. It is slightly more expensive than the other two services. However, the main objective why http://www.Movingcompanies411.com was established was to help customers compare services between moving service providers and choose the most affordable. This is done quickly and the delivery date is guaranteed. Some people, especially those who are transporting vintage cars and would like to protect them from any kind of wear and tear choose this service.
Movingcompanies411.com offers their customers no charge and no obligation quotes from many companies in the area. They also assure that the companies are pre-screened, insured and up to the industry standards, adhering to all the federal regulations for shipping cars.
This huge database of moving service providers was established to help customers get free, no obligation quotes from many shippers, compare prices and choose the most affordable ones. This resource also brings customers information about how to prepare their car for shipping. It helps people reach many movers online and provides further information about different types of car shipping services. The companies listed on movingcompanies411.com are prescreened, credible and professional.