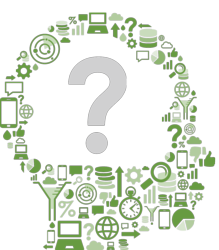 Carin van Vuuren, CMO of Usablenet, global leader in mobile and multichannel technology, commented: "This report emphasises the important role of mobile attracting and engaging today's customers."
London (PRWEB UK) 6 June 2013
A new report into consumer mobile behaviour from mobile messaging and intelligence provider, Dynmark shows that despite the general perception of iOS being the most engaging operating system for consumers, it actually falls some way behind its rivals across the majority of industry sectors.
The report, presented at an event yesterday at the Cabinet War Rooms, marked the launch of Dynmark's new suite of Mobile Intelligence Services and also highlighted the scale of the mobile data accuracy problem, confirming that on average, 31% of mobile numbers that organisations have for their customers are dead.
The findings are a product of Dynmark's detailed analysis of over one billion mobile messaging transactions for over 7,000 clients, including many of the biggest retail and gaming brands.
Teaming up with partners Usablenet, Acxiom and SDL, Dynmark provided attendees from across the digital and mobile marketing eco-system an end-to-end picture of what consumer mobile behaviour actually looks like, validating some truths and dispelling some myths about the consumer mobile landscape:

Benchmark response rates for mobile are twice as high as email
Windows mobile operating system out performs other platforms in responsiveness
At 24%, the entertainment industry enjoys the highest mobile response rates
50% of mobile responses occur within the first 15 minutes
Mobile data accuracy remains a problem despite industry investment
Dynmark CEO, Paul Putman comments, "The insight that we have presented through this new report and at the launch event is just the tip of the iceberg. Whilst being able to analyse the truth behind consumer mobile behaviour is exciting for us, it is even more exciting to open that knowledge up to the industry through our new suite of Mobile Intelligence Services.
With the growth of big data analysis, combined with the sophistication of heuristic based processing, we are able to aggregate, store and manipulate the detail of the seven million mobile transactions that we process every single day. From this, we have created a vast knowledge bank capable of calculating factual and behavioral intelligence on mobile numbers and the users attached to them.
Through Dynmark's new Intelligent Cloud, we are excited to now provide brands, agencies and data analysts the chance to get under the bonnet and understand their own customer mobile behaviours. It is a breakthrough moment for our industry."
Carin van Vuuren, CMO of Usablenet, global leader in mobile and multichannel technology, commented: "This report emphasises the important role of mobile attracting and engaging today's customers."
However, if brands are to develop a next generation mobile strategy that meets consumer expectations for personalised, social and context-rich experiences, it is vital that they have good quality analytics in place to support it. Only then can companies truly make the most of the opportunities offered by the consumer mobile landscape."
Dynmark's report, 'Mobile Engagement: The Reality Exposed' will be available for download via on the Dynmark website from 10th June here.
"The Dynmark report is a wake-up call about data quality. Too many brands are getting the fundamentals wrong and too often their message is not reaching the right consumer, or in fact reaching anyone at all. Intelligent Messaging helps brands to address this problem." Said Stuart Goldsmith from Acxiom
Rusty Warner, SVP Marketing, from SDL stated "As mobile use becomes more pervasive, organisations should view it as an important component of their omni-channel marketing strategy. Incorporating mobile messaging into existing digital and traditional marketing campaigns offers marketers a unique opportunity to tap into customer behaviour across all channels. The first edition of the Mobile Intelligence Review, offers insight on how marketers can use mobile messaging to develop a deeper understanding around every interaction to better engage customers with relevant, timely and personalised messages across channels and devices."
###
ABOUT DYNMARK
Dynmark is a cloud based mobile intelligence and marketing platform enabling enterprise to harness the power of aggregated knowledge to increase customer engagement & ROI through targeted SMS messaging and Big Data analysis. Dynmark has the world's first mobile intelligence service which they call "Intelligent Brain". The Brain delivers factual and behavioural information on mobile numbers and the devices they are assigned to. The Dynmark Cloud Portal is the primary interface for interacting with any Dynmark service. From the portal you can gain access to all services and solutions and also where you can purchase or sign up to additional services. Dynmark processes up to seven million mobile transactions per day and sends two-way communications to over 155 countries for its 7,000 customers including some of the world's largest B2C brands, such as Sainsbury's, Trade Point, M&Co, The Carphone Warehouse, Coral Interactive, and Permanent TSB. For more information visit: http://www.dynmark.com
ABOUT USABLENET
Usablenet is a global technology leader for mobile and omni-channel customer engagement. Usablenet's powerful platform enables leading companies in all sectors to create compelling experiences for their customers across multiple channels, including mobile, tablet, social, and in-store kiosks. Usablenet has created innovative m-commerce sites and dynamic omni-channel experiences for a broad range of industry leaders including Hilton, Hyatt, Best Western, American Airlines, US Airways, JetBlue, and Expedia. For more information, visit us online at http://www.usablenet.com or on Twitter @Usablenet.
ABOUT ACXIOM
Acxiom is an enterprise data, analytics and software as a service company. For over 40 years, Acxiom has been an innovator in harnessing the powerful potential of data to strengthen connections between people, businesses and their partners. We're focused on creating better connections that enable better living for people and better results for the businesses who serve them. Acxiom serves 7,000+ global clients and powers more than a trillion data transactions every week. For more information, visit http://www.acxiom.co.uk.
ABOUT SDL
SDL enables global businesses to enrich their customers' experience through the entire customer journey. SDL's technology and services help brands predict what their customers want and engage with them across multiple languages, cultures, channels and devices.
SDL has over 1,500 enterprise customers, 400 partners and a global infrastructure of 70 offices in 38 countries. 42 out of the top 50 brands work with SDL. For more information, visit http://www.sdl.com