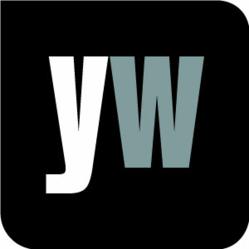 London, UK (PRWEB UK) 27 June 2013
According to a May 16th news release from Kansas University, it has been found that many viruses and parasites which affect both dogs and humans, such as rabies and leptospirosis – a bacteria-borne illness than can result in liver or kidney failure – may be lurking at dog parks. The release advised owners to have their dogs fully vaccinated before visiting a dog park, as well as protecting the animal from fleas and ticks.
Dr. Susan Nelson, a clinical associate professor at Kansas State University's Veterinary Health Centre, commented that respiratory disease caused by bacteria, known as kennel cough, also may be worrisome. "Sometimes this illness can go away on its own and can be treated [like] a human cold," Nelson said. "But some dogs may need a course of antibiotics. These diseases also can be more serious and lead to pneumonia, so talk to your veterinarian if you feel your dog may have a respiratory illness." (http://www.k-state.edu/media/newsreleases/may13/dogparks51613.html)
With this in mind, Yourwellness Magazine investigated the wellness benefits of having a dog. According to Yourwellness Magazine, "Two out of every three households own at least one pet. As well as offering companionship and love, they help teach children important concepts and some even provide household security, too." Yourwellness Magazine also noted that owning a dog teaches children about responsibility and commitment.
Yourwellness Magazine outlined the health benefits of having a dog, drawn up by Clarissa Baldwin, CEO of the Dogs Trust:
1. Dog owners make fewer visits to their doctor.
2. Owning a dog can help reduce stress and anxiety.
3. Owning a dog can help reduce blood pressure.
4. Owners who walk their dogs are healthier than non-dog owners.
5. Dogs can help the development of children with autism and children with learning difficulties.
6. Owning a dog can boost the immune system.
7. Dog owners are likely to recover quicker from heart attacks.
8. Dogs can help safeguard against depression.
9. Trained dogs can detect a variety of health conditions – including epileptic fits, cancerous tumours and hypoglycaemia.
To find out more, visit the gateway to living well at http://www.yourwellness.com, or read the latest issue online at http://latestissue.yourwellness.com.