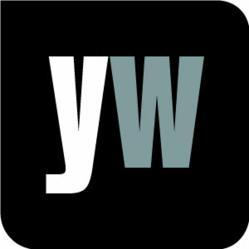 London, UK (PRWEB UK) 23 June 2013
According to a new study of twins, which was published online May 27th in the journal Paediatrics, genes may play a big role in how long babies and toddlers sleep at night, while environment is key during nap time. Among nearly 1,000 twins, they followed to age four, the researchers found that genes seemed to explain much of the difference among youngsters' night time sleep habits. In contrast, napping seemed mainly dependent on the environmental setting – especially for toddlers. (http://pediatrics.aappublications.org/content/early/2013/05/22/peds.2012-2284.abstract)
Lead researcher of the study, Evelyne Touchette, of Laval University in Quebec, Canada, commented that parents "should not give up on trying to correct inadequate sleep duration or bad sleep habits early in childhood." Hawley Montgomery-Downs, an associate professor of psychology at West Virginia University in Morgantown, added, "Just because most kids average a certain amount of sleep doesn't mean that's the 'normal' amount. We know that with adults, there's a lot of individual variation in how much sleep a person needs," so children, too, may vary in how much sleep is enough. (http://www.healthfinder.gov/News/Article/676748/tots-sleep-differences-due-to-genes-environment-study-suggests)
With this in mind, Yourwellness Magazine investigated effective ways to get babies to sleep. According to Yourwellness Magazine, "Whole books have been written on the topic but one thing all the experts agree on is that a rested baby is more likely to be a happy baby, so it follows that helping your baby get the sleep they need means more fun and relaxation for you and your baby."
Yourwellness Magazine outlined three main ways parents can get babies to sleep:
1. Let the baby settle himself to sleep if he can, as this will make it easier for him to resettle at night.
2. Have a darkened environment.
3. When staying away from home, keep the baby's room as similar to his room at home as possible, with toys etc.
To find out more, visit the gateway to living well at http://www.yourwellness.com, or read the latest issue online at http://latestissue.yourwellness.com.